HubSpot And Maximizer Partner On CRM Integration Tool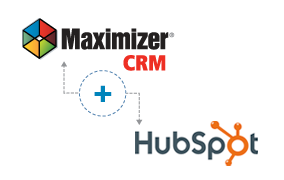 Maximizer Services Inc, a provider of CRM solutions, partnered with HubSpot on the Maximizer CRM: HubSpot Connector, an integration of the HubSpot inbound marketing software with Maximizer CRM.
"Sales and marketing teams need to be working in close collaboration with clear transparency across the entire lead management process, from lead creation to lead nurturing to closed opportunities," said Vivek Thomas, President of Maximizer Services Inc. "If your CRM isn't integrated with your online lead generation activities, you're missing out on valuable process efficiencies, potential sales growth and closed loop reporting."
The new integrated platform seeks to generate a greater amount of leads while sending high quality prospects into Maximizer for sales teams.
"Maximizer's HubSpot Connector enables Maximizer customers to go a step further by integrating HubSpot's powerful inbound marketing software with Maximizer's CRM tool to give Maximizer customers a comprehensive, personalized view of interactions with their prospects and customers," said Peter Caputa IV, VP of Sales & Marketing, Global Channel & SMB at HubSpot.
With Maximizer CRM HubSpot Connector, users can:
Drive leads from their web site and into Maximizer CRM with a complete prospect profile that includes lead source, web pages viewed, marketing content downloaded and recent web visits;
Tailor sales conversations based on each prospect's web site activity and interests;
Create alerts and assign follow-up tasks;
Determine which marketing efforts generate the most leads and offer the highest ROI; and
Report marketing influence on closed opportunities with closed/won statuses.