Influitive Closes $7.3M Funding Round For Advocate Marketing Platform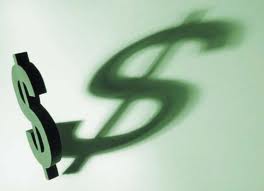 Marketing software vendor Influitive announced today that it has closed a $7.3 million funding round and added two new members to its board of directors.
According to a company news release, Hummer Winblad and Relay Ventures will lead the Series A funding round. Existing investors including Illuminate Ventures, New Enterprise Associates, Lightspeed Venture Partners and Resolute.VC will also participate.
In addition, the company announced that Lars Leckie from Hummer Winblad and Alex Baker from Relay Ventures will join its board of directors.
Influitive describes itself as an "advocate marketing company" focusing on the B2B market. The company's AdvocateHub platform is designed to help marketers recruit, mobilize and recognize individual advocates to support marketing campaigns and refer new clients.
The company says it will use the funding to support its marketing, sales and service organizations, and to facilitate development of the AdvocateHubplatform.
Influitive has raised a total of over $11 million in funding this year, including the current Round A funding and a $3.75 million seed round announced last August.