Intentsify Expands Its Executive Team
Intentsify, an intelligence activation platform, named Larry Whitman as its Chief Financial Officer (CFO) and Marco Lagi as VP of Artificial Intelligence.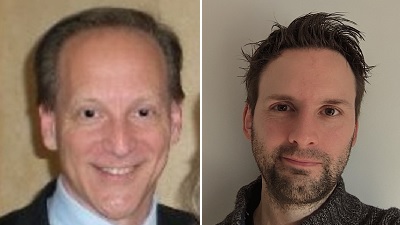 Whitman has more than four decades as a senior finance executive and operational leader. Previously, Whitman served as CFO of AppNeta Inc. and worked for various networking and software companies with $5M to $200M in revenue.
"I'm extremely excited about joining the impressive Intentsify team at this stage of its lifecycle with explosive growth and robust financial metrics," said Whitman in a statement. "We are well-positioned for success in this high-growth market and I look forward to being a strong business partner to the team to enable us to continue scaling the business."
Lagi founded artificial intelligence startup Kemvi in 2013, which was acquired by HubSpot. After the acquisition, Lagi joined the HubSpot team, where he built the company's machine learning modeling efforts from the ground up over the past five years.
"I'm thrilled to be joining Intentsify at this time for the company," said Lagi. "We have the unique opportunity to apply state-of-the-art ML techniques to massive data sets of open ─ and closed-source intelligence to deeply understand intent data and buyers' journeys, untapping tons of value and revenue for our customers."
Intentsify arms B2B organizations with the buyer and account intelligence, as well as the activation tools and programs required to deliver GTM strategies that increase pipeline and accelerate revenue creation. Intentsify's Intelligence Activation Platform layers, cross-verifies and synthesizes multiple data sets to provide the broadest, most accurate view of buyers' and accounts' online research activities.