Key Integrations Spotlight Day Two Of The Marketing Nation Summit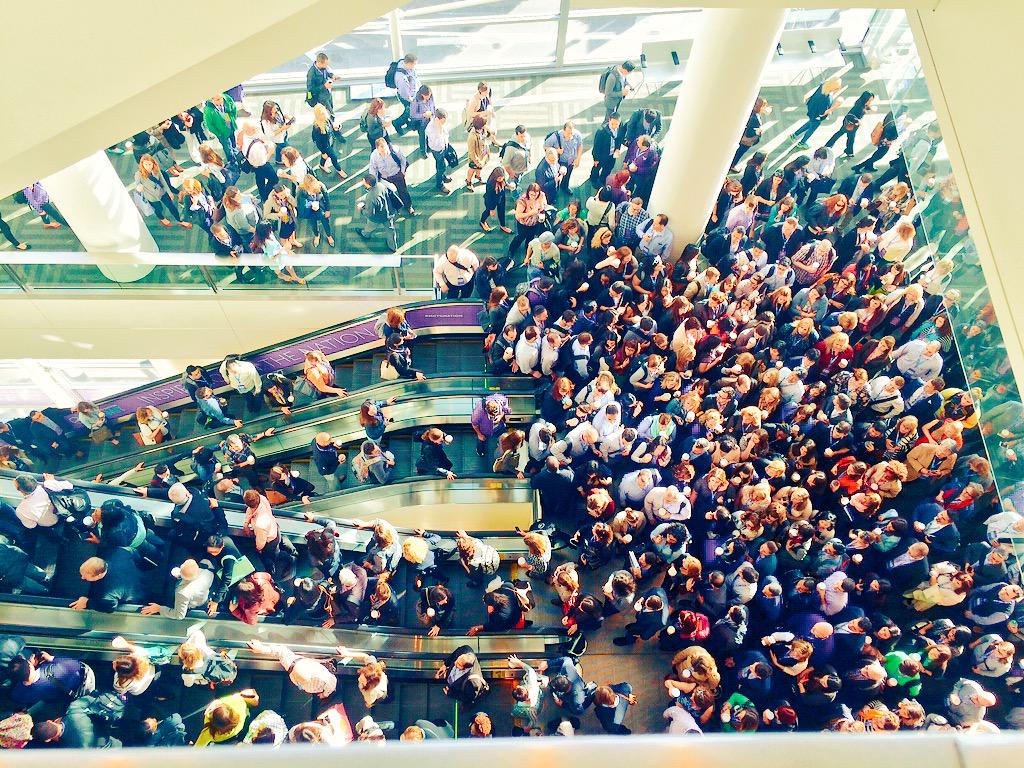 Connecting the current tools used within a B2B organization to enhance marketing and sales initiatives through ever channel is an ongoing theme from Marketo's Marketing Nation Summit.
Here are some highlights of the latest announcements made at the event:
SalesPredict Launches Updates To Marketo Integration
SalesPredict, a customer lifecycle intelligence solutions provider, unveiled updates to its integration with Marketo that enhance Marketo's built-in lead scoring tools with automated predictive lead scores and buying intent data — therefore boosting lead scoring and targeting capabilities.
"SalesPredict for Marketo puts marketers in the driver's seat so they can use automated data science to pinpoint the most promising leads and accounts using predictive analytics, rather than blindly guessing based on a limited number of factors," said Yaron Zakai-Or, Co-founder and CEO of SalesPredict. "We are excited to bring Marketo users the added insight that comes from analyzing behavioral data — so they can see which prospect actions and content truly lead to closed sales."
LookBookHQ Enhances Marketo Partnership With Actionable Data
LookBookHQ, a personalized content engagement platform, released new updates to its integration with Marketo that allow users to make LookBook engagement data actionable within Marketo. Users now can add LookBooks to Marketo emails and landing pages, synch captured lead data into the Marketo database and measure engagement data in real-time.
"Getting anyone's attention is hard, so when you've got it, you need to hold on to it," said Nick Edouard, Co-founder and President of LookBookHQ. "LookBooks help customers take their marketing programs to the next level by improving the content experience and maximizing engagement."
BedRock Data Launches Data Integration Platform, Raises Over $3M In Funding
Bedrock Data launched its data integration platform designed to automate the data syncing process between all of the tools B2B companies leverage throughout their organization. The company also announced it received more than $3 million in Series A funding in round led by 406 Ventures.
"You can't make business decisions in today's day and age if your teams don't have updated and accurate data at their disposal," said John Marcus, Co-founder and CEO of Bedrock Data. "Bedrock Data will help make sure your data — and your business — don't become irrelevant."
Synthesio Offers Holistic View Of Customer With Marketo Partnership
Synthesio, a social intelligence and social listening platform provider, has integrated with Marketo, positioning users to enhance engagement by leveraging social intelligence to gain a holistic view of prospective buyers.
"This partnership is the obvious next phase in our pursuit to offer marketers the ability to gain a complete view of their customer, a complete picture of their online presence and tie social data back to business metrics and performance," said Leah Pope, VP of Global Marketing at Synthesio. "This new capability will provide marketers with an even greater understanding of the role social media and online presence plays in customer lifecycle and will bring social even closer to marketing and sales funnels."
Rocket Fuel Integrates With Marketo Ad Bridge, Syncs Ad Campaigns To Overall Engagement
Rocket Fuel, a media-buying platform provider, integrated with the Marketo Ad Bridge to provide users with automated individualized marketing across all paid and unpaid channels. The partnership also aligns paid and unpaid ad campaigns across channel, intending to keep a consistent message while offering a personalized experience.
"The key here is that data can now flow back and forth, all in real time, between Marketo and the Rocket Fuel Digital Marketing Hub," said Simon Hayhurst, SVP of Product Marketing at Rocket Fuel. "Rocket Fuel clients using Ad Bridge will have a unique benefit: each action informs the next, making each marketing decision in the customer engagement journey more intelligent than the last."
Brightcove Integrates With Marketo, Offers Video Engagement Analytics
Brightcove, a cloud-based video services provider, has integrated with Marketo to position B2B marketers to leverage video content within their marketing automation initiatives. This integration increases video effectiveness by tracking video engagement and performance. Users can then use this information to score leads, segment lists and increase conversion rates.
"Marketers realize the value of video and increasingly want to incorporate it to supercharge their campaigns throughout the customer journey," said Caren Cioffi, SVP and GM, digital marketing at Brightcove. "By utilizing video analytics within the Marketo platform, marketers can significantly improve the results of their marketing programs."