Marketo Debuts ABM Features And API Partner Program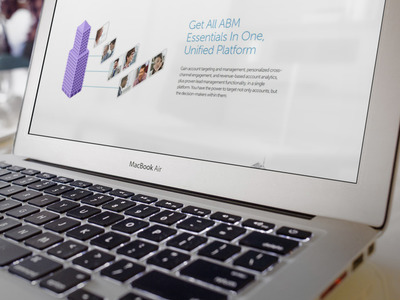 Marketo announced the release of a new suite of features to its ABM platform. The company said the tools will help businesses further target, engage and measure key accounts.
The features will enable sales and marketing account teams to align more efficiently by working from the same set of consolidated ABM analytics, Marketo said. The features include:
Account Teams, which enables teams to identify their roles and align around account activities and analytics.
ABM Sales Report, which provides personalized intelligence on relevant accounts to marketing and sales account teams.
Account List Trends, which provides insights into revenue and pipeline trends at the account list level, as well as performance of ABM strategies across accounts. It also enables account teams to detect trends that require strategic corrections, the company said.
Additionally, Marketo unveiled a new API featuring integrations with tech partners, including Dun & Bradstreet, EverString, Facebook, Kwanzoo, Leadspace, LinkedIn, Mintigo, PFL and ReachForce. Called the Named Account REST API, the software helps improve named account prioritization and campaign personalization through data enrichments and predictive account intelligence, the company said.
"Marketo has a deep understanding of the challenges marketing and sales teams face when targeting the accounts with the potential to drive the most revenue for their business," said Matt Zilli, VP of Product and Solution Marketing at Marketo, in a statement.