Merkle Acquires Aquila Insight To Expand European Data Analytics
Written by Matt Halchak, Contributing Writer

Published in

News Briefs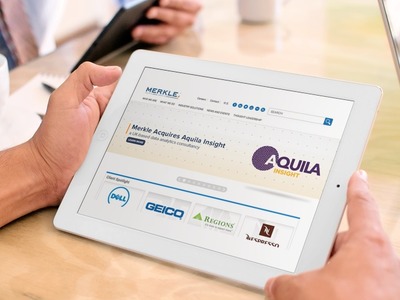 Merkle, a global performance marketing agency, announced its acquisition of Aquila Insight, a data analytics organization in the United Kingdom.
Merkle aims to use Aquila Insight's data analytics and technologies to boost its capabilities and scale in the U.K. and European markets. The company also plans to leverage Aquila Insight's knowledge of:
Predictive analytics;
Media mix optimization;
Digital analytics; and
CRM strategy.
The company will be branded Merkle|Aquila and will be led by Tim Berry, President of Merkle Europe. John Brodie and Warwick Beresford-Jones, joint CEOs and Co-founders, will remain in charge of Aquila Insight's leadership team. Aquila Insight's full staff will join the Merkle team, bringing its European staff to more than 850.
"The Aquila Insight team has a great approach to building, growing and delivering impactful results for their clients through the use of sophisticated analytical methods," said David Williams, President and CEO of Merkle, in a statement. "As we continue to expand our footprint in Europe, predictive analytics needs to be at the heart of our growth strategy, and Aquila will boost our capabilities in this area. The acquisition of Aquila is an important and exciting opportunity to accelerate our data leadership in the U.K."