Metadata Partners With HG Data To Fuel Its Demand Gen Platform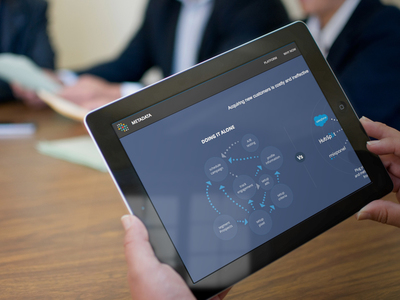 Demand generation platform provider Metadata has partnered with HG Data, a competitive intelligence technology company, to enhance its demand gen platform.
Metadata's demand automation platform generates and targets qualified prospects, the company said, using machine learning and artificial intelligence to build personas based on existing customers.
The partnership gives Metadata access to HG Data's global B2B technology data, expanding Metadata's ability to target high-value accounts, according to Don Wynns, VP of OEM and Channel Partnerships for HG Data.
"HG Data's massive tech install dataset will allow us to extend our lookalike matching and targeting capabilities with technology data," said Gil Allouche, CEO of Metadata, in a release. "Successful targeted advertising requires us to find and engage the most relevant audiences possible. HG Data's tech install dataset will be an invaluable addition for enhancing our relevance profiles to further boost conversion rates."