Mintigo Integrates With LinkedIn Ads To Offer Targeted Text Ads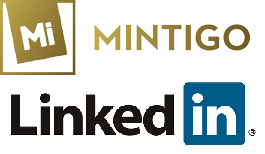 Mintigo, a customer data platform provider, announced that it has integrated with LinkedIn Ads. The integration allows B2B marketers to leverage LinkedIn in order to target specific individuals at high-valued prospective companies.
Mintigo gathers data from the web, marketing automation platforms and CRMs — like Marketo, Eloqua and Salesforce — which allows users to create a detailed customer profile to score prospects.
With more than 277 million members worldwide on LinkedIn, the integration will allow Mintigo users to bring predictive analytics to their ad targeting capabilities. Mintigo can identify key prospects in target companies, allowing users to focus targeted ad campaigns to specific buyers within target companies.
"Part of our product strategy is to allow B2B marketers to leverage data intelligence for lead management within their existing systems, as well as for demand generation through advertising channels starting with LinkedIn," said Atul Kumar, Chief Product Officer of Mintigo.