Oceanos Partners With ReachForce To Add Contact Enrichment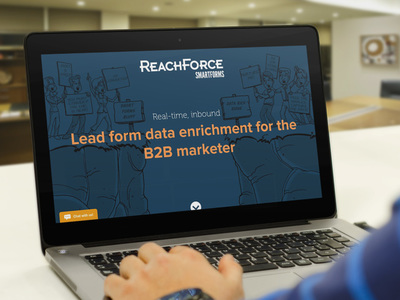 Oceanos, a data management solutions provider, announced it has partnered with ReachForce, a marketing data quality automation solutions provider. The partnership will add Oceanos' contact enrichment capabilities to ReachForce's SmartForms and Continuous DataManager solutions.
The partnership enables ReachForce users to validate contact data and gain deeper insight into data points such as job role, function, location, expertise and more. This, in turn, positions users to improve their lead scoring, routing and segmentation for better engagement.
"ReachForce's comprehensive solutions are unique and powerful because they deliver real-time data at the front-end of the web lead conversion process and continuously cleanse and enrich the marketing database on the back-end," said Brian Hession, President & Founder of Oceanos, in a statement. "With ReachForce, Oceanos is proud to introduce critical data quality scores needed to power valid contact enrichment for the diverse and immediate use cases ReachForce's SmartForms and CDM customers require."