ON24 Adds Eloqua To Growing Integration List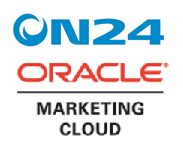 Several weeks after its integration announcement with Marketo, ON24 announced that it has integrated its ON24 Platform 10 webcasting platform with Oracle Eloqua.
With the help of ON24's new Integration Service, metrics collected via ON24 platforms will automatically sync into the user's Eloqua platform. The metrics can then be utilized in the lead scoring process and aid users in locating leads that are ready to make a purpose.
"ON24 continues to show momentum in the evolution of the marketing automation ecosystem," said Tom Masotto, VP of Product Marketing and Business Development at ON24. "By integrating with leading platforms such as Eloqua, we are giving marketers the tools to take their programs to the next level and to achieve even greater ROI from webcasts."