Radius Launches Two Sales Solutions To Help B2B Reps Gain Real-Time Contact, Account Data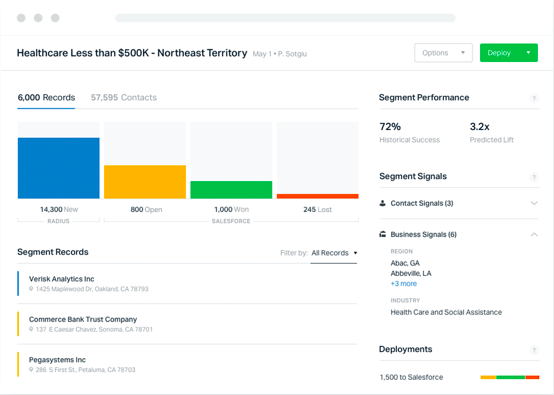 B2B data intelligence provider Radius announced the launch of two new products: Radius Prospector and Radius Connect. Both solutions are designed to accelerate sales performance by enabling reps to obtain accurate data on prospective buyers and grow pipeline.
Radius Prospector positions users to collect more qualified leads from target accounts they should set as priority. This enables reps to spend less time prospecting and more time engaging potential customers.
Radius Connect was created to help sales professionals gain access to real-time intelligence on key accounts and contacts. The solution aims to ensure reps have the right contacts, contact data and information to engage prospects without extensive research time.
Both solutions leverage data and intelligence from The Network of Record, Radius' proprietary data source, and can integrate the data and intelligence directly into Salesforce records.
"With Radius Prospector and Radius Connect, sales leaders are empowered to improve and accelerate their pipelines by quickly identifying qualified prospects with access to the most accurate prospect data," said Darian Shirazi, Founder and CEO of Radius, in a statement. "These tools help drive sales goals forward and equip teams with access to the data needed."