Salesforce.com And Oracle Agree To Integrate Clouds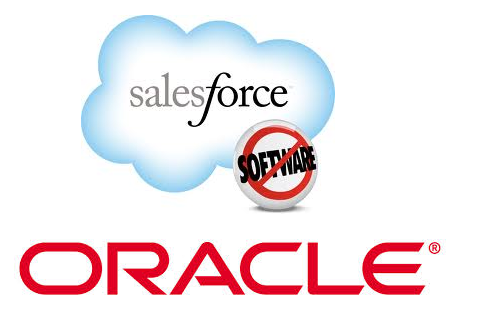 Salesforce.com and Oracle may be rivals when it comes to marketing automation, but they are now partners in the cloud. The two companies signed a nine-year partnership agreement encompassing all three tiers of cloud computing — applications, platform and infrastructure.
Salesforce.com plans to standardize on the Oracle Linux operating system, Exadata engineered systems, the Oracle Database, and Java Middleware Platform. Oracle plans to integrate Salesforce.com with Oracle's Fusion HCM and Financial Cloud, and provide the core technology to power Salesforce.com's applications and platform. Salesforce.com will also implement Oracle's Fusion HCM and Financial cloud applications throughout the company.
"Larry and I both agree that salesforce.com and Oracle need to integrate our clouds," said Marc Benioff, Chairman and CEO, Salesforce.com. "Salesforce.com's CRM integrated with Oracle's Fusion HCM and Financial Cloud is the best of both worlds: the simplicity of Salesforce.com combined with the power of Oracle."
"We are looking forward to working with Salesforce.com to integrate our cloud with theirs," said Larry Ellison, CEO, Oracle. "When customers choose cloud applications they expect rapid low-cost implementations; they also expect application integrations to work right out of the box — even when the applications are from different vendors. That's why Marc and I believe it's important that our two companies work together to make it happen, and integrate the Salesforce.com and Oracle Clouds."