SalesPredict Announces Partnership With HG Data
Written by Steve Scafidi, Contributing Writer

Published in

News Briefs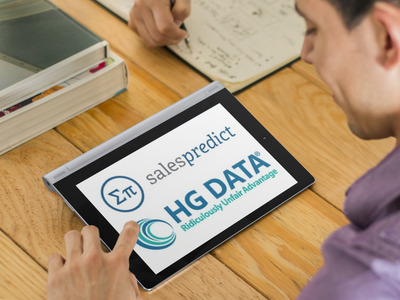 SalesPredict and HG Data have announced a data partnership which will bring together SalesPredict's predictive scoring algorithm and HG Data's competitive intelligence on installed technologies.
The alliance is designed to help B2B companies target inbound and outbound marketing efforts more effectively and gain deeper insight into the segments where they are most successful.
"Our goal is to deliver the most accurate predictive lead and account scores, along with deep data insights, to help our customers find, convert and retain more customers," said Yaron Zakai-Or, Co-founder and CEO of SalesPredict. "HG Data provides valuable information about the installed technology landscape and we are excited to be able to share that data with our customers to help them market and sell more effectively."