Social123 Launches Data Management Solution, Rebrands To Synthio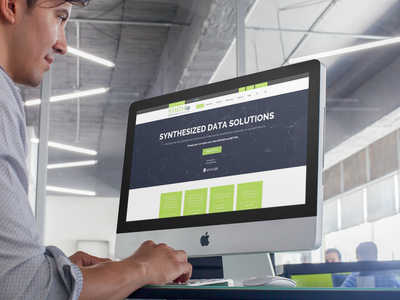 Social123, a global B2B DaaS software provider, announced it is now operating under a new name — Synthio — in an effort to move away from merely providing data. In tandem with the name change, it has released a new contact data management solution, dubbed SynthCenter.
The company said the changes reflect its focus on empowering users with a DaaS platform that automatically synthesizes non-standard and free-form data into clean, standardized and impactful solutions.
"Our goal is to put the new SynthCenter platform squarely in the middle of a modern marketer's stack," said Aaron Biddar, CEO of Synthio, in a statement. "The new SynthCenter platform is designed to comprehensively make contact data more accurate, more standardized and more ingestible directly into major Marketing Automation Platforms and CRM systems. With SynthCenter, users now have actionable intelligence, not just spreadsheets of contact data."
The company said the SynthCenter platform will include the following data management solutions:
SynthSearch, a search engine for finding new contacts and companies;
SynthEnrich, which appends existing databases with more than 45 fields of data points;
SynthClean, which merges data sets, removes duplicates, normalizes titles, company names, phone numbers, and validates email addresses and URLs;
SynthConnect, which connects email addresses to B2B email addresses and personas;
SynthTech, which identifies installed technologies at a company, from their front-end web services to backend platforms;
SynthForce, a CRM plugin for instant insight to contact data and news feeds on a company;
SynthCard, which enables users to preview data points on an individual through when using the Synthio contact search engine; and
SynthBridge, which provides integrations into leading marketing automation platforms and CRM systems.