Televerde Expands With European Office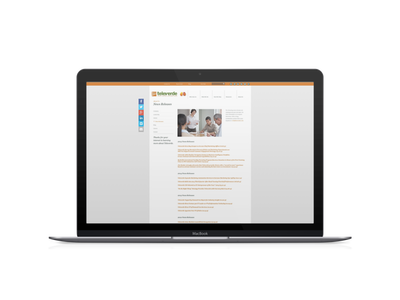 Televerde announced plans to open a European office, a move designed to help current B2B clients expand internationally and enable Europe-based companies to accelerate revenue growth through demand generation and inside sales solutions.
The office will be staffed with up to 175 employees, including 130-plus multilingual call center agents, according to company officials. The European office will include language capabilities in English, French, German, Italian, Spanish, Portuguese, as well as Scandinavian and Eastern European languages.
The announcement of the European office comes on the heels of the opening of Televerde's first Latin American office in Cordoba, Argentina. The office offers teleservices in Spanish, Portuguese, German and French.
Televerde's European expansion comes at a time when the overall market for outsourced sales and marketing services is experiencing significant growth, company officials noted. "More and more companies are learning how a strategic sales and marketing partner can leverage greater efficiency to drive revenue," said CMO Ray Kemper.
"Sales and marketing professionals in B2B enterprises worldwide are facing new challenges because of rapid changes in Big Data, marketing automation, analytics and CRM technologies," noted James Hooker, CEO of Televerde.