The B2B Baker's Dozen: A Roundup Of The Year's Top Stories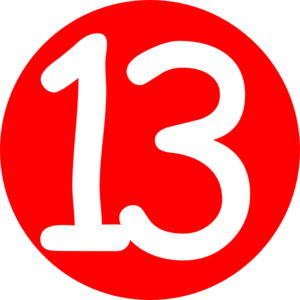 2012 was an action-packed year for B2B marketers and for the companies that serve them. Social media, mobile technology and new analytics tools offered both opportunities and challenges. The vendor landscape changed dramatically thanks to a high-profile IPO and major acquisitions. Through it all, B2B buyers continue to rewrite the rules of the marketing game.
All of these trends are evident in Demand Gen Report's roundup of our top stories for 2012. In fact, if there's one common theme linking the following stories, it's that B2B marketers now work in an industry where fast-paced – and often disruptive – change is a fact of life.
We hope you enjoy life in the fast lane, because it's sure to continue during 2013. Thanks for joining us on this ride – and please accept our wishes for a happy and prosperous new year.
13. Pinterest And B2B Marketing: Pinning Down The Newest Social Media Player
We published stories this year on Facebook, LinkedIn and SlideShare. Yet our feature on this relatively new social media player turned out to be the most popular of the bunch. Perhaps it's because B2B marketers are still deciding when – or whether – to add Pinterest to their existing social media mix.
12. Marketing Experts Share Strategies For Using Video In Demand-Gen Campaigns
For many marketers, video has evolved quickly from a "just for fun" format to a must-have element of their B2B campaigns. This feature looked at how leading marketers are taking advantage of this shift.
11. Falling Prices At Low End Of Marketing Automation Sector Bring Pain, Pressure For Emerging Category
Aggressive discounting and "freemium" pricing contributed to a highly competitive market for entry-level marketing automation tools during 2012. That's pushing down average deal sizes for some vendors, even as the pace of technological innovation continues to pick up.
10. Demand Generation Strategies For 2012: 5 Emerging Trends In B2B Marketing
Demand Gen Report kicked off 2012 by looking at the growing importance of gamification, mobile technology, the convergence of B2C and B2B marketing tactics, and other key trends. As it turned out, all of these changes played a major role during the year, and that's not likely to change during 2013.
9. Why Demand Generation Shouldn't Be Focused On Marketing Qualified Leads
Author and consultant Adam Needles challenged the conventional wisdom about lead qualification in this Demanding Views column – and his point of view obviously resonated with DGR readers.
8. B2B Marketing Starting To Track Social Influence From Cold To Close
Most B2B organizations continued to struggle with truly comprehensive, enterprise-wide social media strategies. This feature explored how and why to address that disconnect, and to turn social media into a key part of a revenue-focused marketing process.
7. What's Working In Demand Generation: Experts Share Successful Strategies And Tactics
"What's working" features are always popular with DGR readers, and this one was no exception. This time, we focused on the role that lead nurturing and new content formats play in winning the battle to engage hard-to-reach B2B buyers.
6. The Demand Gen Report 2012 Content Preferences Survey
The DGR research team gathered a host of valuable insights from business executives for this year's survey. Perhaps the most important findings included the central role that mobile platforms now play in consuming content – and an overwhelming rejection of B2B marketing messages that favor sales pitches over quality content.
5. Sales And Marketing Integration: A New Approach To Familiar Challenges
Sales and marketing alignment has long been a key goal for B2B organizations. This feature looked at how consultants and industry experts are taking the concept to the next level – and why this evolution needs to happen sooner rather than later.
4. Marketing Automation Veterans Take Content, Campaign Expertise To Startups
This feature, which followed four well-known industry figures as they make the jump into the startup world, caught the imagination of our readers – and demonstrated how the lessons learned at major companies are now being applied successfully to growing young companies.
3. Advanced Analytics: The Next Technology Frontier For Sales And Marketing Organizations
B2B marketers recognize that their success – and their careers – now depend upon their ability to track and measure their revenue contributions. That's why so many readers are actively following the evolution of new and interesting analytics tools.
2. The Demand Gen Report 2012 B2B Buyer Survey
This year's survey found that buyers now take longer to make decisions, wait longer to engage with vendors and involve more people in the selection process. It also found that a growing number of buyers are less than satisfied with their experience. That's a wake-up call for marketers charged with building campaigns and developing content for these buyers.
1. The Eloqua Saga
Our top story of 2012 is actually a pair of stories. First, Eloqua's long-awaited IPO energized the marketing automation industry and set off a round of speculation about who might follow suit. Then, earlier this month, Oracle snapped up Eloqua in a deal that took almost everyone by surprise. The question now, it seems, isn't whether there will be other high-profile acquisitions during 2013. It's more a matter of who will be involved and when they will happen.