Visual IQ Partners With LiveRamp To Measure Omnichannel Marketing Impact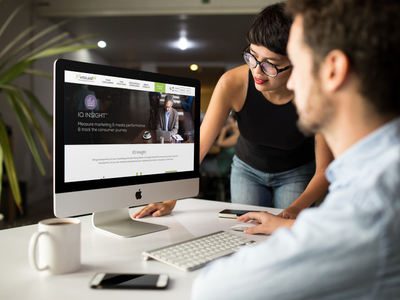 Visual IQ, a marketing intelligence software, has announced a partnership with LiveRamp, omnichannel buyer data integration solution, which the company said will enable Visual IQ customers to gain a more people-based view of the customer journey across digital and offline marketing channels.
Visual IQ's platform is designed to help marketers unify audience insights with attribution across all channels and devices. LiveRamp's IdentityLink solution aims to help marketers create an omnichannel view of their customers. The data points can be utilized within Visual IQ to provide deeper insights and position users to measure and optimize their marketing and media strategies based on their online and offline impact.
"Without the ability to bridge the gap between the digital and physical world, it's impossible to get a holistic view of the consumer journey or effectively manage the total consumer experience," said Manu Mathew, CEO and Co-founder of Visual IQ, in a statement. "By formalizing our relationship with LiveRamp, we are arming our customers with the people-based intelligence they need to tailor their tactics and experiences for customers and prospects to drive the online and offline KPIs they care about most."