Accelerating Sales With WebReply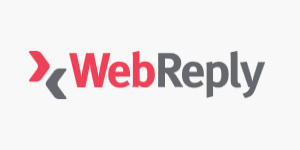 WebReply's cloud-based sales acceleration platform is designed to help sales teams create segments, leverage marketing-approved content and gain insights on how to effectively nurture prospects through the sales funnel.
Features/Functions
WebReply offers a marketing automation solution designed for enterprise sales teams. The platform includes ProspectReach, a suite of tools intended to help users manage marketing assets, organize and label content for particular sales groups or audiences, as well as simplify the process of executing outbound marketing initiatives.
The platform also features SmartHub, a centralized location for the user's content. The tool uses activity data to highlight content that is more likely to resonate with a particular prospective buyer. SmartHub can also generate individual web pages that display content based on a visitor's buying behavior.
Compatibility
WebReply is compatible with several CRM and MA platforms, including Salesforce, SugarCRM, Eloqua and Marketo.
Pricing
Contact WebReply for pricing details.
Competitive Positioning
The combination of ProspectReach and SmartHub enables enterprise sales teams to generate quality leads and guide the education process for prospective buyers — ultimately increasing the chance to close more deals. This is possible due to the platform's ability to manage complex asset databases, while also allowing sales reps to easily navigate through their lists of assets to find the piece of content that will resonate the most within B2B buyers.
Contact Information
WebReply
1085 Worcester Road
Natick, MA 0176
(508) 318-4602
info@webreply.com