Madison Logic Unveils Data-Driven ABM Solution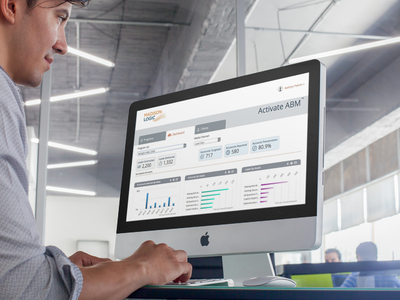 Madison Logic Activate ABM is an account-based marketing (ABM) platform designed to unify targeted advertising and content syndication tactics to drive B2B marketers' lead generation programs. The solution features an ABM-centric data management platform (DMP) to identify and reach the most engaged audiences at scale.
FEATURES/FUNCTIONALITY
Activate ABM uses multiple data sources, such as intent, install base, demographic, firmographic and predictive from first-, second-, and third-party sources. The platformcan also help marketers:
Identify accounts showing interest in products and services;
Identify topics that are resonating across target accounts;
Gain unmatched reach across both enterprise and small business accounts;
Achieve scale with private programmatic content syndication across an advertising network of 1,600+ B2B publishers; and
Optimize programs in real time and drive performance across all marketing channels with advanced analytics and attribution.
TARGETED USERS
The Activate ABM platform is targeted toward multiple levels of an organization, from the C-level suite (CMO/CRO) to media directors and enterprise buyers and mid-size B2B marketers.
COMPATIBILITY
Activate ABM integrates with most major customer relationship management platforms and marketing automation systems through APIs, direct feeds and custom mechanisms.
DELIVERY/PRICING MODELS
The SaaS Model supports both a la carte and always-on annual programs, with a $2,500-per-month subscription model and additional CPM and CPL costs for media.
CURRENT CLIENTS/USERS
Activate ABM customers include SMBs and Fortune 500 companies, including IBM, Adobe, Microsoft, Offerpop and Limeade.
COMPETITIVE POSITIONING
Activate ABM provides marketers with the ability to activate lead gen programs across multiple target advertising and content syndication channels. This includes mobile, social, native, video, display, white papers, infographics and webinars. Additionally, advanced analytics can identify engagement across marketing channels and attribute that engagement to ongoing marketing campaigns.
CONTACT INFORMATION
Madison Logic
257 Park Ave S.
New York, NY 10010
Phone: Kevin Mulrane, 646-937-5851
Email: kmulrane@madisonlogic.com