Pardot Adds Updated Personalization, Landing Page Tools To Marketing Automation Solution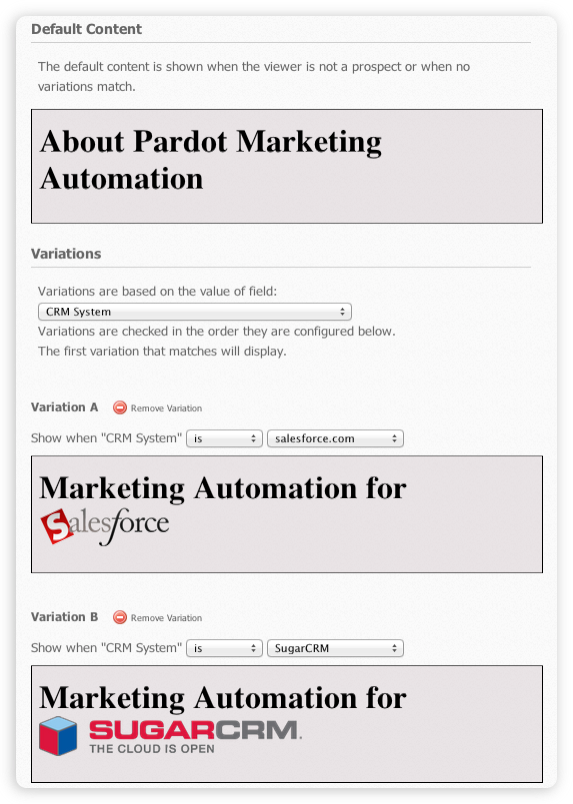 Pardot last week announced a number of updates to the company's flagship marketing automation platform. This round of updates – which follow more than a dozen other new features released earlier this quarter – focus on the Pardot platform's landing page creating and web site personalization tools.
For landing page creation, the Pardot marketing automation platform features a new user interface designed to speed and simplify the page creation process. This includes a new set of landing page templates, as well as a drag-and-drop tool for adding external content to pages. HTML editing and hand-coding support is also available for advanced users.
The new personalization features allow users to customize blocks of web site content based on prospect data. A prospect's job title, industry type or previous downloads, for example, might trigger the delivery of customized page content tailored to these parameters. Possible uses for the customization tool include the ability to deliver tailored calls to action or product images based on the visitor's past purchases.

Pardot also announced that it has added a connector to Eventbrite, a cloud registration management service, designed to support tracking for offline events. Other new features include enhanced control of CRM data syncing, more flexible conversion reporting and upgraded email reporting capabilities.
"We think these features are really going to transform what our clients can do with Pardot and enhance the day-to-day experience for users," said Zach Bailey, VP of Products for Pardot. "Our customers can now spend more time getting creative with their marketing campaigns, and less time fussing with their marketing automation system."
To learn more about Pardot's product offerings and landing page best practices, download the white paper titled: "A Best Practices Guide to Successful Landing Pages."