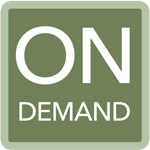 Over 70% of B2B marketers will increase their investment in content marketing in the coming year, including their production of content. (based upon recent studies by the Content Marketing Institute, MarketingProfs and Curata) While this clearly indicates a positive trend to connect with buyers, it also means competition is increasing to get readers and viewers to pay attention.

The webinar will address these and other topics:
What content marketing staff and process changes will leading marketing teams make in 2014?

How will the content marketing mix shift and why?

What should your marketing team do to improve content creation and curation?

How will technology impact the future of content marketing?


View this on-demand webinar to hear from leading practitioners who will be sharing insights into how to develop content that creates conversations with buyers.
When?
On-demand
Speakers:

Michael Gerard,
CMO,
Curata


Maggie Jones,
Content Marketing Specialist,
Marketo


Complete the form below to register for this presentation:
---