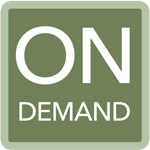 Using Live video, leading Brands are creating excitement, exclusivity, clicks and conversions while increasing their online reach. By incorporating live video with social interaction via multiple channels into their content and campaign management strategies, companies are taking customer engagement to the highest levels.
This session will provide case study examples from Martha Stewart and HBO with a unique case study presented by iStrategyLabs.
Learn how to:
Create an interactive social experience using Live video
Improve conversion rates using a multi-channel Live video strategy
Engage customers via their favorite channel whether online or mobile
When?
On-Demand
Speakers:

David Gibbons,
VP of Marketing
Ustream


Andrew Gaffney
Editor
Demand Gen Report