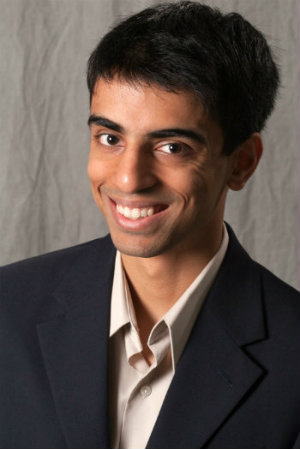 By Pawan Deshpande, CEO, Curata
Curata released its second annual B2B Marketing Trends Report for 2012 and found that 87% of B2B marketers are using content marketing. This outranks all other marketing strategies including search engine marketing (67%), events (62%), publication relations (56%), and print/radio/TV (26%).
After surveying over 450 marketing professionals, Curata discovered a few consistencies and surprises compared to last year's report.
The rise in content marketing closely parallels Content Marketing Institute's and MarketingProfs' own 2013 B2B Content Marketing Report, which reported that 91% of B2B marketers use content marketing. The difference may be explained by the fact that the CMI report includes events and certain print publications as forms of content marketing, neither of which are included in Curata's definition of content marketing.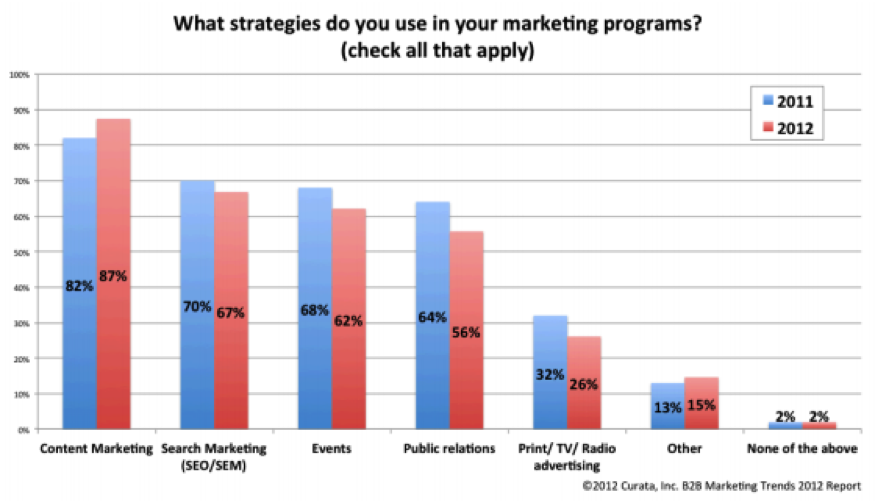 Content marketing is driving leads. 29% of marketers surveyed saw up to a 25% increase in inbound leads due to content marketing. While 43% of marketers do not measure their content marketing programs, those that do deem them successful.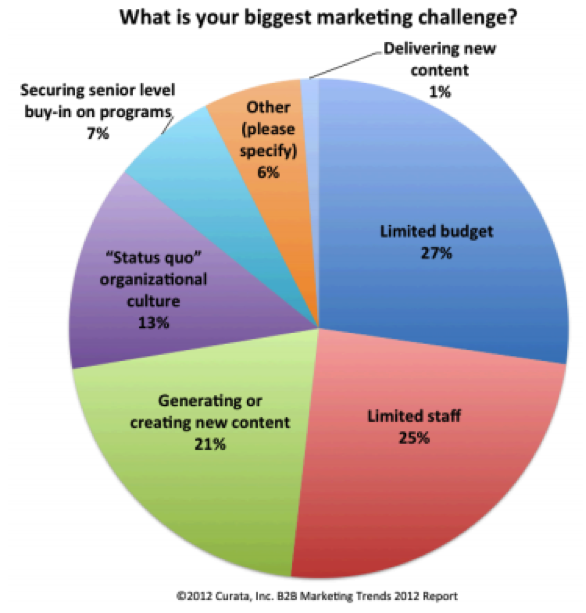 Limited resources continue to be the biggest content marketing challenge. The three biggest challenges marketers cite include limited budgets (27%), limited staff (25%) and difficulty generating new content (21%). Again, this aligns with CMI's 2013 B2B Marketing report, which found that the top content marketing challenges involved content production and resource issues: producing enough content (29%), producing content that engages (18%) and a lack of budget (14%).
Content curation is a relatively new -- but increasingly popular -- content marketing approach. B2B marketers are turning to content curation to drive their content marketing strategies, as it enables them to accomplish their goals while addressing limited resource challenges. While 57% of the respondents to our survey currently use content curation, however, this adoption process is still in its early stages; our research found that 34% of marketers have been curating for less than six months.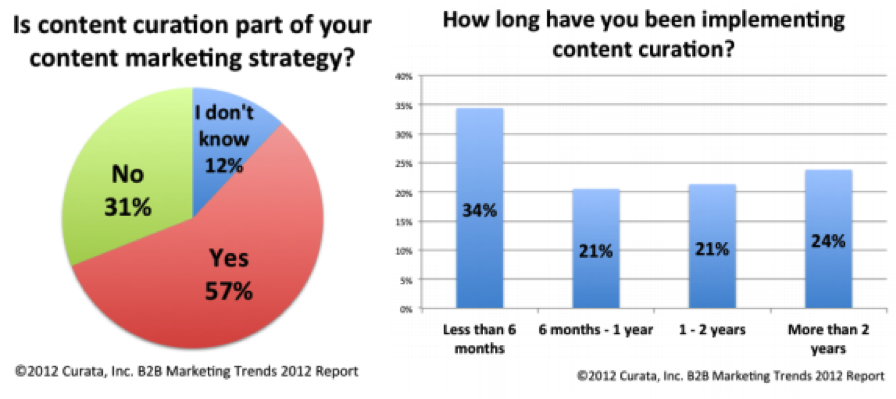 This is just a snapshot of a few of the insights revealed in this year's report.  For pages more of additional analysis, and graphs, download the full Curata B2B Marketing Trends Survey Report 2012 here.
Finally, I'd like to invite you to join us for a free webinar, "5 Simple Steps To Becoming A Content Curation Rockstar," on Wednesday, December 5 at 1 p.m. ET. During the webinar, I'll explain the basics of content curation, offer real-world examples of how curation can benefit a B2B marketing program, and outline five simple steps you can follow to begin curating today.
Pawan Deshpande is the founder and CEO of Curata. Pawan is responsible for the company's vision, management and product strategy, and leads the firm's advanced development initiatives. Pawan has held software engineering positions at Microsoft and Google and was awarded patents in social networking and natural language processing areas. Pawan earned his S.B. and M. Eng. in Computer Science from the Massachusetts Institute of Technology