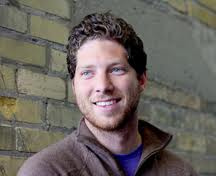 By Michael Litt, CEO and Co-founder, Vidyard
After investing in video marketing content, you don't want prospects becoming distracted with the latest viral video of a squirrel on a jet ski, or worse, your competitor's content. So what should you do? Having worked to optimize many videos, I can assure you that one of the best ways to inspire action and conversion is to never let your videos simply fade to black.
If you're letting viewers drop off without a call to action (CTA), you're missing out on a major opportunity, and you run the risk that leads will be distracted by Vimeo or YouTube's recommended content.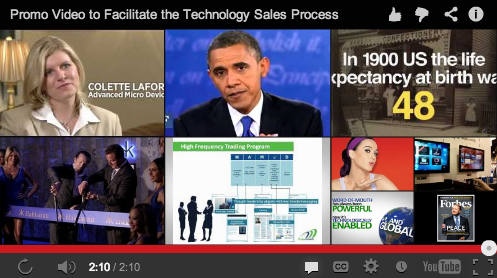 As seen in this recommended content grid after YouTube playback, there are plenty of opportunities for your leads to become distracted from your content.
Countering potential distraction, a great call to action directs viewers to more of your brand's information, encourages subscription to your channel, spurs comments and feedback, and generates qualified leads based on the contact information you can collect and input into your marketing automation system.
Encourage Viewers To Act
When creating CTAs for your videos, consider the following tips for maximum impact:
Use direct language and a logical sequence of simple prompts. Be direct with prospects and keep them on a defined content track to guide them through the sales funnel. If they've watched until the end of your video, the engagement is high and you can be direct with an associated link (i.e. "Download our white paper," "Sign up for our newsletter," "Register for the webinar"). Also consider adding a sense of urgency for increased effectiveness (e.g. "Register now for the webinar. Space is limited!)
You'll also want to consider the sequence of resources you line up for the viewer. Lead prospects with purpose and increase their knowledge of your offerings with steady exposure to related content. For example, you can start off with an engaging video to draw them in, lead them to deeper content, continue through to the white paper, then prompt a demo. Overall, you need to establish a reason for your viewer to want to buy in.
Prompt feedback and engagement. Whether it's directly within the video content itself, or through the end-of-video CTA, prompt the commentary you'd like to see. The speaker in the video can simply ask a question to get things going (i.e. "What side of the issue are you on? Tell us in the comments below!"). This is great for social selling because you'll learn more about your viewers and can strike up a follow-up conversation based on your CTA.
Grab attention with visuals. While text annotations work well, you can also create colorful in-video graphics directing viewers to perform various actions including subscribing, sharing, etc. These graphics can be activated with YouTube's spotlight annotation feature and add another dimension of interactivity to an already engaging video medium.
You can also add visual cues within the video content itself. If your video includes a pop-out CTA emerging from the side of your video player, maybe your video's speaker can acknowledge the CTA in an interactive or humorous way to drive viewers to act.
Ensure viewers followed through. It's critical to include CTAs in every video, but it's even more important that you follow up with those who follow through. A video marketing platform can show you engagement data based on the CTAs you create. That means you'll be able to see which contacts viewed your video, and for how long. You'll also learn whether they downloaded the white paper you suggested in your CTA. Based on this detailed data, you can then follow up with customers whose digital body language reveals a high level interest.
Using a marketing automation platform to enhance CTAs. Marketing automation platforms make it easy to consolidate data from various sources and follow up with contacts you notice spend the most time viewing specific content. That said, it's important to design your video CTAs to work in connection with your automation tools.
Collect contact information. On a basic level, you can add a call to action at the end of a video that directs prospects to a piece of content. If that resource content is email gated, you can then use a video marketing platform with the appropriate integrations to pump all newly collected contact information directly into your existing contact records within your marketing automation platform.
Create custom forms for CTAs. If you want to collect even more information, or ask in-depth questions of your viewers, you can create custom forms in your marketing automation or customer relationship management platform and embed these directly into your end-of-video call to action.
Now, when prospects view your video, they'll be prompted to enter the data requested by your form and you'll get detailed information from your engaged leads, right at the point they are most interested.
Schedule automated follow up. When a prospect views a long webinar, or consumes a large volume of your video content in a short period of time, that's a level of engagement worth acting on promptly. By connecting to your marketing automation tools, video marketing platforms allow you to automate follow-ups when prospects view a specific content piece, or even when they view a specific number of videos in a short span of time. With the consolidated information, you can segment and score leads more effectively.
Next time a lead views several product demonstration videos and watches something on your pricing page that includes a CTA, you can automatically email them an introduction to your sales team. You'll be reaching out when they're engaged and you're top of mind, which improves the chance of a win.
Michael Litt is the CEO and co-founder of Vidyard, a video marketing platform helping marketers measure the impact of their video content. Chat with him on Twitter @MichaelLitt or LinkedIn.