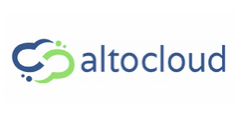 Altocloud launched its predictive communications platform designed to enhance customer sales and engagement with machine learning and real-time communications. The SaaS solution positions users to identify online visitors and offer personalized chat, voice, video and content.
The company also announced it received $2 million in seed funding. The funding, led by Delta Partners, Digicel Group and ACT Venture Capital, brings the company's total funding to $3 million.
"There is a better route to digital customer engagement than yesterday's 1-800 numbers, random chat popups and disjointed telephone conversations," said Barry O'Sullivan, CEO of Altocloud. "Our platform enhances existing marketing and sales software so that companies doing business online can reach out to prospects at a time when they're most interested, to drive increased sales."