Petplace.com Finds Remedy For Online Sales With Content-Driven Email Strategy
Petplace.com, one of the top 10 online pet Web sites, according to Nielsen NetRatings, launched its ecommerce platform in 2008. With its launch, the company established a goal of offering a single Web site for recommended pet products ranging from healthcare items to toys, in addition to the company's core offering of more than 10,000 veterinarian-approved pet health articles. The ecommerce site, which has more than 1 million monthly visitors, is hosted at PetProductAdvisor.com.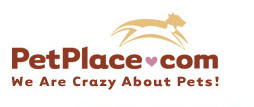 Using targeted and focused ExactTarget email marketing campaigns, Boca Raton, FL-based Petplace.com's new ecommerce business went from zero to $1 million in online sales in less than 12 months.  Petplace.com relies on email marketing as its main channel for driving product sales. The emails are content-driven, posing a problem a pet owner might be plagued with and then offering a veterinarian-approved product that solves this problem. This strategy has reaped great dividends for Petplace.com, with a very high conversion rate and very low unsubscribe rate.
Petplace.com has seen a 29% lift in monthly organic opt-in from 2008.
Since then, Petplace.com has continuously improved organic site lead generation opt-in rates based on total unique visitors.This has been accomplished through ongoing testing including: on-site lead generation optimization and lead generation offer split testing.
With the addition of new products and ongoing optimization of the company's sales strategy, the Pet Crazy Newsletter has increased total revenue per subscriber by a multiple of four times.
Due to stellar open rates and CTRs, ad revenue per subscriber increased by 38% in 2009.In August 2009, Petplace.com introduced an enhanced subscriber cadence to maximize user engagement. The results indicated a 6% increase in open rates; a 46% increase in CTRs; and a 29% increase in CTOs.