Evolving Your Marketing Automation from Tactical to Strategic Levels

Live Date: November 30th, 2012 at 1 PM ET / 10 AM PT • Register Now »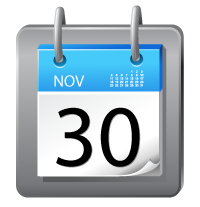 Recent research has shown that lead generation marketing drives greater growth and effectiveness with executive level support for marketing automation. But what are marketers to do when marketing automation is treated as a basic implementation tool instead of as a strategic capability driven by executive leadership? This webinar will outline steps marketers can use to win support and provide facts from the 2012 Lead Generation Marketing Effectiveness research study to convince them.
We'll answer the following:
What capabilities and operations help marketing automation drive more leads, sales and revenue?
What do C-level execs need to know to buy-in with strategic support for marketing automation?
What measurements and metrics provide the proof-points to win over executives?
How does C-level support change strategies, measurements and impact from marketing automation?
What are the 5 key actions to take right now?


Panelists:
Jim Lenskold, Managing Director, Lenskold Group
Debbie Qaqish, Chief Revenue Marketing Officer, Pedowitz Group
Andrew Gaffney, Editor, Demand Gen Report

When?
November 30th at 1 PM ET / 10 AM PT