How To Turn Your Resource Center Into A Demand Gen Machine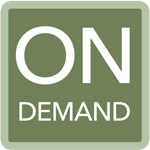 For many companies, the resource center of their website turns into a content graveyard, rather than a dynamic driver of traffic, engagement and leads.
Set aside 30 minutes of your day to learn how leading organizations are transforming their resource centers into "demand generation machines" by creating a content experience that makes it easy for visitors to find relevant content that converts.
Featuring real world case studies, this webinar will share tips on:
Providing Content Recommendations Based on Areas of Interest
Embedding Clear Call-To-Actions
Amplifying Content for Sharing on Social Media
Integrating Video, Images and Interactive Assets
Tracking the Performance of Content


When?
On-demand
Who?

Hana Abaza
Director of Marketing
Uberflip



Dana Harder
VP of Client Services
Content4Demand
View now to learn how to turn your content library into conversion engine.
---