Membership, Engagement and the Metrics that Matter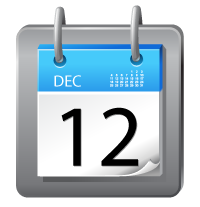 In a world where Facebook boasts over one billion members and hundreds of millions of people use Twitter and LinkedIn, association executives must address the changing dynamics of member relationships. More than a technology, Social CRM is a philosophy and business strategy that helps associations work smarter. Social CRM is about getting the entire organization on board with the idea and practice of collecting, analyzing and  using social data to engage its members. And more engaged members means a more successful association.  
Hear how organizations like, American Council of Engineering Companies (ACEC), began objectively measuring membership engagement to identify their association's most valuable members, taking into consideration their event attendance, committee involvement, product purchases, private community activity and social media influence.
This webinar will focus on the steps to get started with collection, measurement and social engagement, using case study examples and highlighting:
Myths and Realities of Social ROI – busting the misconceptions surrounding social media ROI and highlighting strategies to leverage social data.
How to Get Started with Measurement—Avoiding "paralysis by analysis", starting simply.
The True Value of Return on Engagement  (RoE)– utilizing this key (but often overlooked) measurement tool for quantitative results that connect directly to the association's bottom line.
Metrics that Matter – exploring the specific metrics that help associations take full advantage of Social CRM and measure meaningful engagement for social success.


Panelist:
• John Clese, Director of Product Marketing, Avectra
• Sarah Palmatier, Senior Business Analyst, DSK Solutions, Inc.
When?
On-Demand
View Now »
 

View Presentation Slides: