The Roadmap For Real-Time Marketing In 2015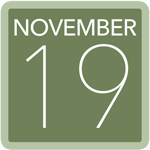 According to a recent study from Retail TouchPoints, 66% of marketers found their omnichannel strategy had improved customer loyalty, while 40% indicated omnichannel was key to increased brand interactions. This will present a hands-on look at how both leading retail and B2B marketers are applying Insight + channels + content to ignite, extend & convert interest into purchases.
The 30-minute webinar will provide real-world guidance including a timeline of how marketers can immediately roll out plans with real-time marketing best practices for:
Adapting to Specific Behaviors
Episodes of Interest
State Detectors
Accelerating Sales Cycles
Improving Conversions
The session will provide an overview of the topic as well as use cases for B2B and B2C.
When?
Wednesday, November 19, 2014 at 12PM EST.
Who?


Chris Baribeau
VP
QuickPivot