Content Scoring From Kapost Links Content With Business Results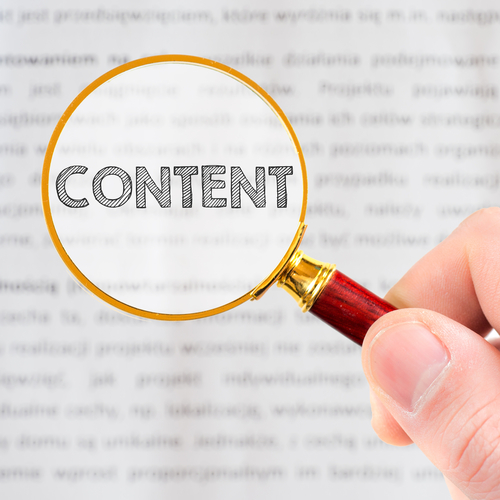 One of the most challenging tasks for any B2B marketer is making the connection between content and revenue. While traditional metrics such as engagement, unique page views and social shares provide some data on content performance, they fail to identify how specific pieces of content move buyers through the funnel.
To provide marketers with a clearer picture of how individual pieces of content are driving business results, Kapost launched a new content analytics feature called Content Scoring.
"The goal is to help marketers get a better view of how content is impacting the buyer journey and the bottom line," said Jesse Noyes, Senior Director of Content Marketing for Kapost, in an interview with Demand Gen Report. "We think people will look at the revenue numbers associated with individual pieces of content and find some surprises and make adjustments to the way that they develop, present and weigh content throughout the customer lifecycle."
Using Content Scores, marketers will be able to determine the number of marketing-qualified leads, opportunities and revenue dollars that can be attributed to specific pieces of content, Noyes explained. Using this information, marketers can make more informed decisionsabout how to produce, publish, and share content that moves customers through the sales funnel.
Kapost's new Content Scoring system combines data from Kapost, Salesforce, and the customer's marketing automation tool — currently either Eloqua or Marketo — to determine which pieces of content influenced purchasing behavior. Noyes noted that other marketing automation systems may be added later.
Noyes explained that the Content Scoring platform will evaluate the different pieces of content consumed by prospects as they move through the buying process. When a prospect reaches a certain point in the sales process — which is specified by the customer and identified by metrics in Salesforce — Kapost will score the relative influence of each piece of content that prospect viewed.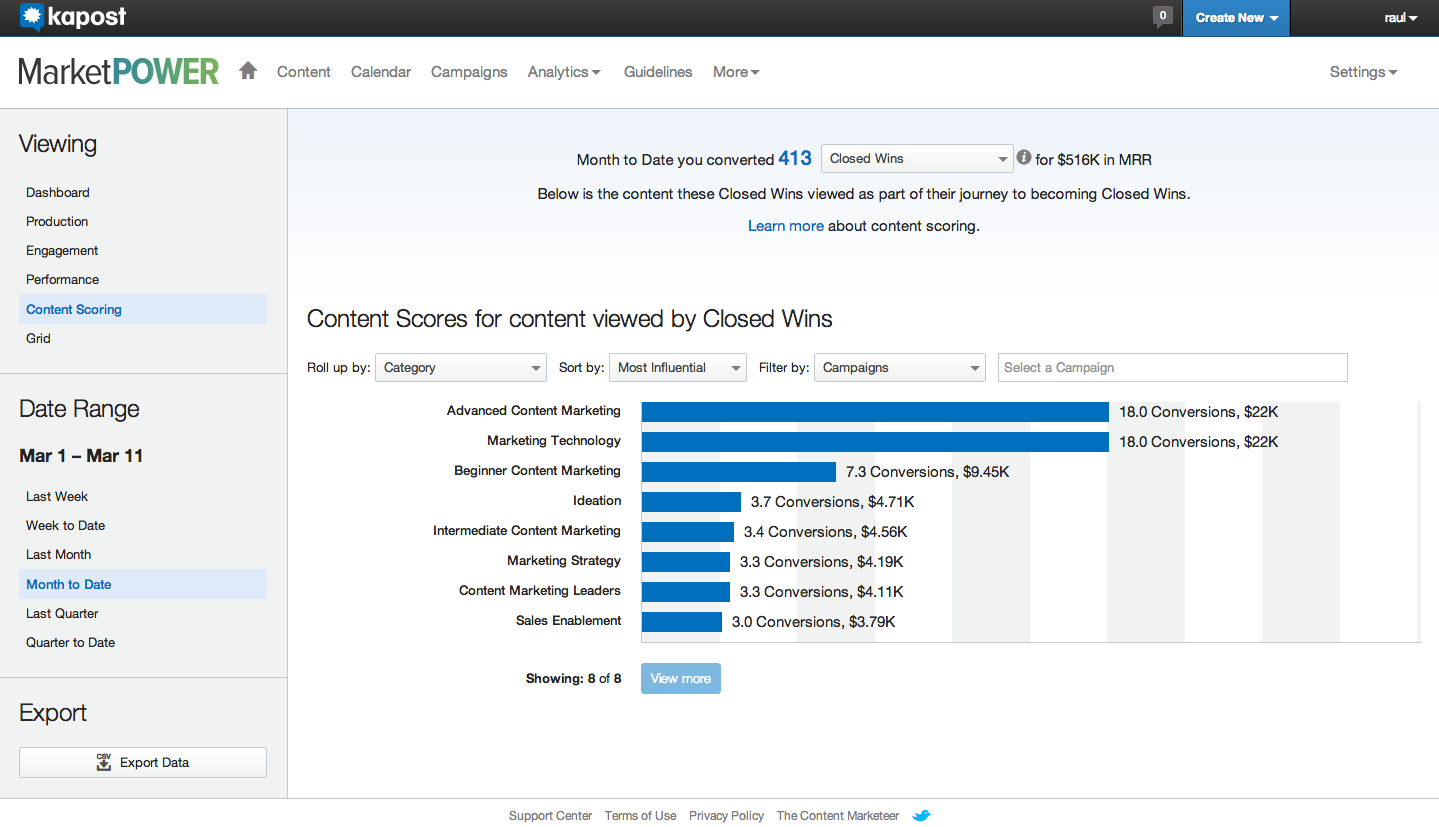 Kapost will provide a combined score for each piece of content based on the behavior of all the prospects. Marketers can use this score to determine the effectiveness of each piece of content without having to run complex reports in Salesforce or their marketing automation tool, Noyes explained.
For a given piece of content, its individual Content Score represents the number of leads, opportunities, and/or closed deals that it has generated.This information is then presented in a dashboard within the Kapost platform, giving content marketing teams insights into the results of different campaigns. By aggregating this data together, Kapost gives marketers information that would have previously been difficult to obtain from other platforms.
According to Noyes, Kapost's Content Scores can help marketing analysts, operations, and lead-generation specialists save time by reducing the number of reports and metrics they must track and provide to the rest of their teams.
"This information could be gathered before, but it was a manual process," Noyes explained.
Not All Content Is Scored Alike
One of the biggest hurdles to evaluating the effectiveness of content is distinguishing between the various pieces of content viewed during the customer buying cycle.
"A prospect may have read a blog, attended a webinar, downloaded an e-book, opened an email and watched a video," Noyes said, "but they don't all contribute one-sixth equally to the bottom line. This new offering provides marketers with the ability to set their own revenue attribution models and determine how much credit is given to each piece of content."
In an example, Noyes said that a marketer may want to assign 30% of the value to each piece of content consumed in the first touch and last touch, and distribute the remaining 40% distributed among the other pieces of content.
With more performance data from each individual piece of content, marketers can make adjustments to meet revenue goals, Noyes said. "I can see that an email or a white paper is performing well and allocate my campaign spending accordingly."
Noyes also noted that the revenue contribution of content can be evaluated by contributor. "We can look at the people responsible for projects and the actual conversions to see how the content they are developing is moving prospects through the pipeline. This can help in establishing best practices."
For the next several months, Kapost will be offering Content Scoring as a free add-on to all Pro and Enterprise level customers who sign one year contracts. A more comprehensive pricing plan will be announced in the future, Noyes concluded.