DemandGen International Clients To Be Honored At Fifth Annual Markie Awards For Lead Scoring, Nurturing Achievements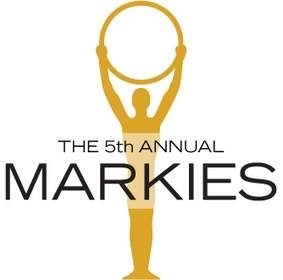 DemandGen International, Inc., a global team of marketing automation and lead management experts, today announced that a dozen of its clients have been named finalists in the fifth annual Markie Awards. Sponsored by Eloqua, the annual Markie Awards honor outstanding accomplishments in marketing impact and revenue generation. Twelve DemandGen clients placed as finalists in 13 of the 20 categories. Winners will be announced on October 20, 2011 at the annual Eloqua Experience user conference in San Francisco, CA.
This is the fourth consecutive year that DemandGen clients have been honored in the lead scoring and nurturing categories. "Lead scoring and nurturing are key applications for marketing automation and driving revenue, and getting these applications in place goes a long way to aligning marketing with sales," said David Lewis, DemandGen Founder and CEO Americas. "Every client of ours is focused on leveraging marketing automation to its fullest, and they all have a passion to be best in class." 
According to Eloqua, the Markie Awards focus on recognizing marketing's best in creative campaigning, flawless execution, inspirational thought leadership, innovative tactics and outstanding results. DemandGen clients have been nominated for outstanding work in the following categories:
Best Lead Scoring Program: GAIN Capital Holdings, Taleo
Best Lead Nurturing Campaign: Avid
Fastest Time to Value: Covidien
Connecting in the App Cloud: Progress Software
Extraordinary Email: Shoretel
Integration Innovation: Concur Technologies, Avid
One View of the Truth (Revenue Performance Management: Concur Technologies
Getting to Know You: Citrix Online
Marketing and Sales BFF (Revenue Performance Management): Citrix Online, ECI Telecom
Marketing Center of Excellence: NetApp
Marketing Visionary: Meagen Eisenberg (ArcSight, an HP Company)
Most Creative Marketing Campaign: ArcSight (an HP Company)
Social Media Innovation: Sage

"These are some of the most talented and knowledgeable marketers in the world," added Lewis. "The programs for which they are being recognized are having a tremendous — and measureable — impact on their organizations. These people are innovators who are changing the face of marketing: they are driving revenue for their organizations in ways that have never been done before."