Webinar: Mixing "Always-On" Channels And Retargeting To Boost Lead Nurturing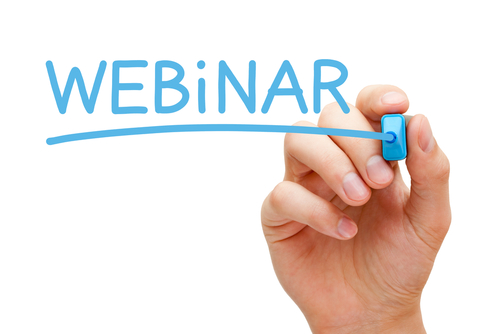 Marketers are always looking to generate more leads, but many leads don't receive sufficient nurturing to realize their full potential.
In a recent webinar, titled Always-On" Marketing: Reaching Prospects Anywhere With Display Advertising And Marketing Automation, representatives from Bizo highlighted reasons why lead nurturing is a necessity for B2B marketers and outlined techniques to boost nurture performance.
"As marketers, we work really hard to get qualified leads into our system," said Amanda Halle, Senior Manager of Online Marketing Programs at Bizo."We are constantly fighting that battle to find more leads; but we know it is just as important to take those leads, push them through our pipeline, help them to convert and see some solid ROI from it."
The biggest problem for B2B marketers is that they are not producing enough leads to support pipeline demands, according to Bizo representatives. Marketers have given priority to tactics such as SEO, email and pay-per-click that have seen diminishing returns. Other channels out there are "being forgotten," but these hidden areas can be very effective for generating and nurturing leads, Halle noted.
Halle added: "Marketers need to fish in a bigger pond; and they need to expand that because at some point, the pond is going to dry up and they will not be producing leads anymore. There are some bigger fish in the bigger ponds, so marketers need to explore those areas and use them to support their sales teams and the top of their funnels so they can continue to nurture the leads they already have."
With display ads, marketers are able to connect with past visitors of the company's websites through every possible channel, including SEO, email, social networks and various other sites that offer ad space. Display ads can be utilized to re-engage past visitors back to your site at various stages of the buying cycle.
"It's very rare — especially in B2B — for prospects to convert on their first visit to your web site," said Rachel Rickles, Manager of Client Services at Bizo. "So retargeting has really become the best way for marketers to keep their company in front of that warm audience and move them through the sales funnel."
Identifying The Goals Helps Boost Personalization, Overall Success
To effectively implement display ad retargeting into your marketing strategy, marketers have to establish campaign goals. It is then critical to create personalized messages for each area of the buying cycle to increase the impact of retargeting. Measuring the results continuously will allow marketers to further enhance their retargeting capabilities, leading to more impressions and potential conversions.
"Customizing the marketer's message for where in the buying cycle the audience gets the message in front of the right leads, at the right place and at the right time," said Rickles."The most important way to do this is with tags and pixels on your site, which is something that marketers either have a minimal amount of or none at all."
Using display ad retargeting, combined with marketing automation technology, provides marketers with a vast quantity of anonymous prospects, while also boosting the potential to convert known prospects.
"The current marketing mix has a leak, and marketers are losing leads because of it," said Halle. "There is a lot of potential that marketers are missing out on due to these leaks. Display ad retargeting and marketing automation — when combined — offers marketers the ability to nurture both anonymous prospects and known contacts, in more places besides their inbox."
Click here for an on-demand version of the webinar.