Salesforce Chatter Gets Mobile, Social Enhancements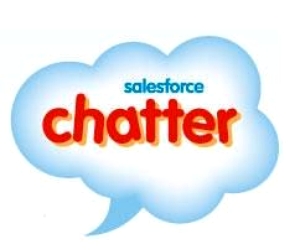 With the latest version of the Chatter collaboration tool from Salesforce.com, users will be able to access, create and act on customer information in the Chatter feed, from any mobile device.
With the new Chatter, mobile will be able to:
Access all customer information stored inside Salesforce including customer accounts, campaigns, cases, leads, opportunities and custom apps built on top of the Salesforce Platform. Users can get real-time updates such as a quote approval, service inquiry or social conversation;
Create and edit information and notifications from the new publisher that lets users seamlessly scroll through a variety of actions including files, photos, polls, and tasks; and
Act on updates around contacts, accounts, opportunities, campaigns and custom records directly from the feed.

"The industry is moving toward social and mobile sales, service and marketing much more quickly than many realize," said Frank Gens, SVP and Chief Analyst for IDC. "Companies that are not putting their competitive energy into arming their employees for these areas will be trapped in the legacy portion of the market."
Chatter is integrated across all of the Salesforce apps and is extended through custom and partner apps built on the Salesforce Platform. Salesforce Chatter is optimized for Android phones and iOS devices. It is generally available now and included with all Salesforce editions.
Salesforce Chatter create and edit record capabilities is currently scheduled to be available the second half of 2013.
The Salesforce Chatter mobile application is free for all salesforce.com customers.