B2B Companies Implement Chief Partnership Officers To Drive Growth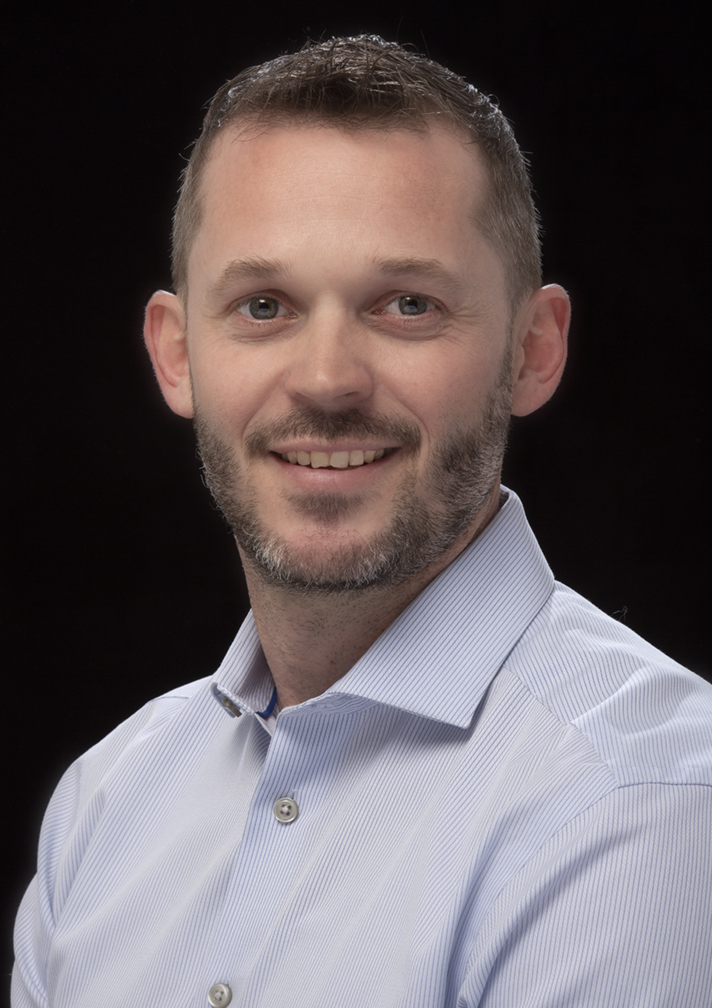 B2B marketing teams are under pressure to provide digital, personalized experiences to reach audiences across the entire customer journey. However, many still struggle with alignment among internal teams to develop buyer-centric strategies and campaigns.
Organizations such as Impact, a provider of partnership, influencer and affiliate marketing cloud solutions, have added the role of Chief Partnerships Officer, which incorporates aspects of growth marketing into a revenue growth strategy, to build partner programs that drive business growth.
Demand Gen Report sat down with Mike Head, Chief Partnerships Officer at Impact, to discuss his current role and the rise of partner programs for revenue generation.
Demand Gen Report: What are the functions of your title as Chief Partnerships Officer?
Mike Head: If you were to look at the growth of our business over the past years, we've had to make some very conscious and strategic decisions as to where we apply our focus and resources to get the desired level of growth. During our planning for 2020, we felt that now was the time to increase our investments and focus on our own partnership ecosystem. This led to the creation of the role of Chief Partnerships Officer so we could ensure the right investments into a broader vision for the partnerships segment of our ecosystem.
Our vision here is to ensure that we optimize the potential of our own partnership channel, by maximizing the relationships with other key players within the Impact ecosystem beyond our traditional focus on enterprises. That means creating new and stronger linkages between advertisers, agencies, different types of referral partners and strategic channel partners. We believe that our own partnership channel will eventually rival our sales and marketing channels in terms of revenue contribution.
My responsibilities include:
Growing referral partners, advocating for their needs and helping them grow their revenue;
Establishing new company partnerships with service partners as well as strategic channel partners, such as other complementary independent software vendors; and
Increasing overall client satisfaction, retention and growth.
DGR: Can you share more about partnerships and how these programs relate to revenue growth?
Head: Last year, we commissioned a study with Forrester Consulting to find out how businesses all over the world were leveraging the power of partnerships to drive business growth. We found that the companies with the most mature programs were driving 28% of their overall company revenue through this channel. For those companies, that was, on average, $162 million more than their competitors who weren't fully utilizing this channel. These companies also were up to 5x more likely to exceed a range of critical business KPIs, such as revenue growth, bottom-line profitability and market valuation.
DGR: What are the benefits of incorporating a partnership program into existing growth marketing strategies?
Head: Growth marketing is a healthy evolution of the marketing mentality that focuses on both acquisition and retention and looks at the effectiveness of their customer acquisition throughout the entire funnel, and not solely at the top-of-funnel. Its special emphasis on experimentation is also an important tenet.
Those principles are certainly relevant for successfully managing the partnership channel as well. Similar to growth marketing practices, the most successful partnership programs:
Designs and diversify their partnership relationships such that it covers the full journey of a customer to acquisition and beyond;
Look at the lifetime value of the customer, and seek to understand the partnerships that are good at introducing, influencing or closing a company's most valuable customers; and
Continuously collaborating with their partners, experimenting on the types of messaging and offers that produce the best yield.
DGR: Are there different goals and metrics for success for partnership programs compared to a growth marketing function?
Head: We do believe there are important divergence points between partnerships and growth marketing. Partnerships are not a subset of marketing – and to look at it from purely a marketing lens is too constraining.
Partnership leaders orchestrate a range of activities that go well beyond traditional marketing activities. They need to develop and hone skill sets that span across sales, enablement, finance, legal, business development and operations. Furthermore, most marketers still retain a mentality of pushing brand messages to a consumer. But there's a body of research that shows that this just isn't effective anymore. Pushing brand messaging shouldn't be the way the partnership channel is run because it simply won't work with today's savvy consumer who prefers to pull information by doing their own research.
To foster successful partnerships that bring significant growth to your business, you need to view them as long-term collaborators and orchestrate that relationship through the full partnership life cycle. That not only means discovering and recruiting the right set of partners across different partnership types but also negotiating mutually beneficial contracting and payout terms, tracking their contributions and ROI, continuously engaging and educating them on new campaigns, products and promotions and more.
In growth marketing, when things aren't going well, you may focus your diagnosis on metrics like activation rates, abandonment rates, time-to-activation rates, retargeting conversion rates, and so forth, which are very aligned with traditional digital marketing investments. In the partnership channel, you may look at completely different diagnostic metrics in order to optimize the health of your program — anything from partner engagement rate, partner lifetime value, incremental value each partner and partnership type delivers, etc.
DGR: While your title is not growth marketing, what does the creation of your role mean for B2B organizations looking to expand? Does the greater trend of shifting executive titles (from CMO to CGO, etc.) indicate shifting priorities for companies? And if so, how do partnerships play a role in these new priorities?
Head: In a number of organizations, as the CMO role expanded well beyond "managing the brand" to "driving growth through customer obsession, empowered by digital investments," CMOs have either evolved into CGOs (Chief Growth Officers) or enlisted the help of a CGO. According to research by Singular, CGO-led companies have twice as large marketing teams and spend more on advertising. CGOs' origins are tied to performance marketing, and though they are closely aligned to the marketing department, they also spearhead cross-functional collaboration with the sales and product departments.
Though the CPO title does not have the word "growth" in it, like a CGO, a growth mindset is a prerequisite to being a successful CPO. A history in performance marketing certainly helps as well.
DGR: How do partnership programs align with marketing? Is it a marketing team's responsibility?
Head: I think the key here is that we are collaborating with departments across the organization. Partnerships can require product work, marketing messaging, analytics and more.
Collaboration with the marketing team is still essential to a partnership team's success, partnership professionals should recognize that effective partnership management must transcend marketing to include every facet of a business that a partner touches, including sales management, learning and enablement, business development, operations, finance and legal.
Partnerships are essentially an indirect marketing channel and have the potential to reach a larger audience with more targeted content at every part of the customer journey versus your marketing team. The marketing department's role actually shifts in this universe:
Being in full control of the message to guideline settings. While traditional marketing involves marketing to consumers directly, partnerships are marketing through partners to the consumer. Exercising too much control over branding, messaging won't work. It basically limits the creative potential of your partners and creates a level of inauthenticity that erodes the trust these partners have with their customers.
From broadcaster to enabler. Instead of simply pushing out messaging and treating partnerships like a broadcasting channel — partnerships require marketers to think more like an enablement organization. Whether it's education on the trends, the latest products and promotions, building out creative, running partner communities — marketers now need to understand that they are feeding the enabling assets to help drive a flourishing partnership ecosystem. That requires a major mindset shift for marketers.
Full funnel strategy. Marketers should not have much trouble grasping this one — since they already recognize the need to consider the full customer journey when they look at individual marketing channels such as display. They're probably not used to thinking of the partnership channel in a similar way — but they absolutely should! Partners can introduce a new consumer to a brand, they may play a role in influencing the consumers' purchase consideration, or they may be really good at pushing the consumer over that final hump before making a purchase. Marketers can be quite instrumental in helping partnership professionals think through their partnership channel's full-funnel strategy.