Cultural Branding: Why Our Marketing Team Sent A Photographer Around The World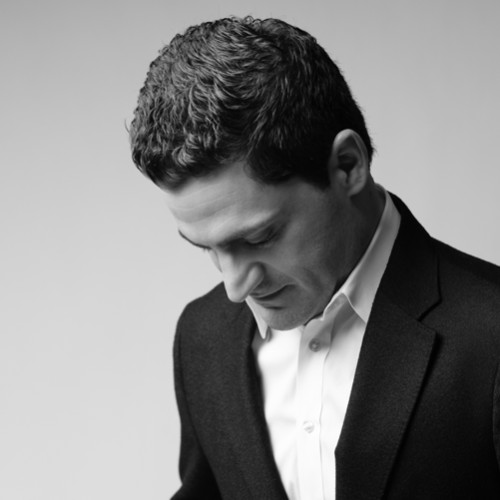 Cultural branding is a term most often used for consumer brands like Coca-Cola and Harley-Davidson, depicting a lifestyle that's culturally relevant to the brand audience. But is there something B2B software companies can learn from what these consumer brands do to attract consumers? New SaaS offerings pop up every day, and it's important to say something different.
Take my company, Smartling, for example. As a venture-backed B2B SaaS company out of NYC, we could be like the rest of the industry and push benefits like cost savings of translation software or the quality impact of our translations, but instead we choose to pour our marketing dollars into sending a photographer on a trip around the world to capture the personal and professional lives of translators.
Content is driving the consumer experience. Translated content is driving the global consumer experience. So, we thought, why not profile the people who create global content to shine a light on the industry and work of translators?
After all, our industry wouldn't be what it is without human translators - and businesses wouldn't be able to operate globally without them. Translators don't just physically translate words, but instead provide context and meaning to ensure content comes to life, playing a vital role in customers' growth from global commerce. With this idea as our north star, we set out to differentiate ourselves by creating a campaign about the humans behind our solution.
The resulting campaign, "Move the World with Words", showcases the important work translators do. We sent photographer Elisabeth Brentano around the world to visit translators in cities like Berlin, Germany, Istanbul, Turkey and Mie-gun, Japan to document their unique stories.
The high-quality images and materials were so moving that we worked them into a coffee table book for the world to see. The book illustrates the value of translators, both to Smartling and to global commerce in general. It's our hope that sharing the story of the people who power our technology helps to redefine how the world thinks about translation.
How To Put Humans At The Center Of All Technology
The ubiquity of technology makes it impossible to have it as your brand's only differentiator. The world's best SaaS brands are built with humans at the center, and this is done in three main ways:
Authenticity: Creating a culture with a focus on people starts with building trust with your audience. And building trust with your audience begins with projecting authenticity. Cut out the latest techie buzzwords and instead speak directly to your customers the way you talk to your friends, colleagues and partners. Also, give your audience a sneak peek at what's behind the curtain. There's no advantage to using stock images, especially because the camera on your smartphone is so good at this point, anyone can use theirs to take pictures of people who actually make up your company. Mix in stories about your failures and share what you've learned from your experiences.
Personal connection: As marketers, we place a lot of focus on personas, which has its place. But, we also need to shift the focus a bit by catering to actual people. Talk to your customers, employees and partners. Ask questions to uncover their pain points and come up with some ways to solve them. Find new ways to talk to people one-on-one to forge personal connections between your brand and its audience.
Customer experience: As the No. 1 competitive differentiator in the digital age, customer experience must be holistic and seamless across every platform and throughout each layer of your organization from the product, to sales, to marketing, to customer service teams. To add a human-centered touch, highlight the people in each of these departments that work hard every day to provide a strong brand experience for your customers.
Creating A Culture Of Human-Centered Branding
People are at the center of a software company. Creating a culture of human-centered branding takes effort and careful consideration for how to build a narrative that not only sounds right, but also has a positive impact on your goal. It doesn't have to be the focal point of your entire marketing strategy; it can be as simple as profiling your people, customers and partners from time to time on social media, through articles, or other mediums. Do what feels right for you. By shifting the focus from technology to people, you can create authentic connections and loyal brand advocates.
---
Adrian Cohn is the Director of Brand Strategy and Communications at Smartling. He has a wealth of experience conceptualizing and implementing worldwide, omnichannel campaigns.