Renewed Interest In Buyer Personas Fueled By Content Marketing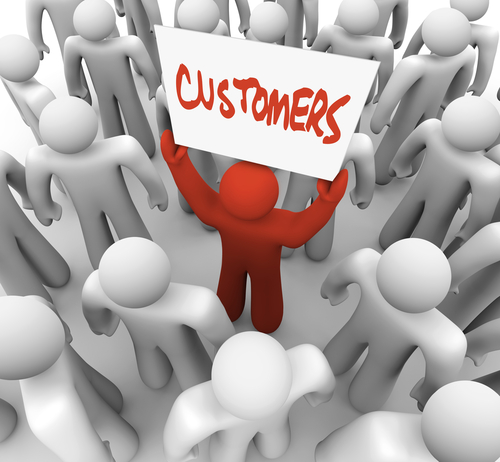 B2B marketers have been on a content binge of sorts over the past few years, developing all types of campaigns in a variety of formats to bolster their lead generation efforts. But in the past six months or so, observers say that B2B marketers are realizing that for content to truly resonate, they need to make an even more vigorous effort to understand their buyers, and hence the renewed focus on buyer personas.
"Everyone today is a publisher, and B2B marketers are recognizing that the pressure to publish more targeted and relevant content is growing at a rapid pace right now," said Adele Revella, President of Buyer Persona Institute. "Marketers are driven to produce assets. Developing buyer personas is a new skill for many marketers that requires a cultural shift."
Many companies started developing content without a complete understanding of their audience and now are revisiting those efforts, observers noted.

"A lot of people jumped on board with content marketing and now some are taking a step back," said Dana Harder, Director of Content Strategy for Content4Demand. "Some are now thinking maybe we developed the wrong content because we didn't have a complete understanding of our audience."

How many companies have actually developed buyer personas? Fewer than half of all marketing organizations have gone through the process, according to much of the research available, and Revella argued that many of those buyer personas are useless or outdated.

Revella said that many B2B marketers are relying on their marketing automation systems when developing their buyer personas, but she urged them to delve deeper. "Marketing automation systems only provide you with demographics. You need to understand what is important to your buyers and prospects, and that goes beyond job title and demographics."

"Buyer personas are not demographics," Revella said. "Buyers personas offer insights to what is needed to persuade the buyer to choose your solution."

Cari Baldwin, Partner and Founder of BlueBird Strategies, said that the buyer personas of four or five years ago did not help guide content creation. "The buyer personas back then were primarily driven by product marketing," she said. "They were developed with very little concern or understand for the actual customer or the content they needed. Buyer personas were basically beautiful documents that described what companies thought their potential customers looked like."

Recently Baldwin has seen a shift to buyer personas being a perquisite to a lead nurturing strategy. "B2B marketers are starting to realize right now that we can't develop a successful lead nurturing strategy and the relevant content to accompany that without understanding our customers' pain points and getting to the root of the business problems they are trying to solve."
Investing Time And Resources
Baldwin and others noted that B2B marketers have put buyer persona development on the back burner until recently because it takes time, money and resources. "It is not an easy task," she added, noting that involves having a one-on-one conversation with a prospect who may not have chosen your product or services. "But that is how you get the purest form of feedback."
Content4Demand's Harder said B2B marketers should not put off the process of developing buyer personas even if it is daunting. "Take it in small chunks," she said. "If you're not ready to interview prospects, start with a subset of your current customers. Whatever steps you can take to move forward will be beneficial."
Many observers suggested one-on-one interviews to develop buyer personas, citing the value of face-to-face meetings in gaining insight into the buyer's work environment and personality.
"Buyers personas, especially those gathered by on-site interviews, absolutely require work, but they are entirely worth it," said Justin Gray, CEO of LeadMD. He said don't be afraid to delve into the buyer's work habits, including things such as do they offload documents to read over the weekend when they have more time to focus. "That truly changes the type and tone of the content you develop when you understand how they work."
To gain the true benefit of buyer personas, they have to be at the forefront of content creation, observers noted. "You have to make sure persona is present during the content creation process," said Kaila Garrison, Marketing Manager for Compendium, "In our system, every time an author writes something, the buyer persona is right there in front of them."
Garrison said that buyer personas have to go beyond job titles. "You have to understand their role in the organization regardless of job title," she said. "You need to understand what their role is — not just what their title says — and their behaviors. You need to have an understanding of that they think about when they get up in the morning and head to work."
Anticipating Needs
The future of buyer personas, observers noted, will be the ability to predict the needs of buyers and respond to industry trends.
"I see a lot of synergies in the B2B and the B2C world, where they are predicting buyers' needs and presenting them with timely information," said Tony Zambito, a buyer persona consultant and a veteran in the field of buyer persona development. "Buyer personas can help organizations anticipate where buyers are going to be five years or so down the road, and by understanding the kinds of behaviors that are going to be taking place they have a better shot and meeting their needs."
Zambito said the persona concept has to expand beyond the buyer to include other stages of the process. "You can have lead generation personas and demand generation personas. Buyer personas are focused on people who are in the buying process, but a lot happens before and after they get there."
Observers note that buyer personas should be revisited regularly, every six months or so and when a new lead nurturing campaign is developed. "Companies who focus on the process of developing personas have everything to gain and nothing to lose," Content4Demand's Harder said. "You can find a wealth of information if you ask the right questions; not what they like about you, but about the purchasing process. It will shift business for the better."