Investors Take Majority Stake In TreeHouse Interactive, Plan Expansion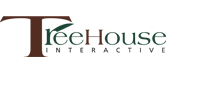 Investment firm Kennet Partners and co-investor Joe Wang have acquired majority ownership of TreeHouse Interactive, a provider of partner relationship management and marketing automation solutions. The financial terms of the deal were not disclosed.
Wang, who previously served as President and CEO of LANDesk Software, will take over as Chairman and CEO of TreeHouse Interactive. Craig Flynn and Erich Flynn, the company's sole shareholders, will remain with the firm and collaborate with Wang in development and sales leadership positions. Craig Flynn will continue to drive product engineering and innovation in his role as EVP of Engineering. Erich Flynn will lead the company's sales efforts as Chief Revenue Officer.
The investment will enable TreeHouse to broaden its market reach, according to Wang in an interview with Demand Gen Report. "We want to continue our expansion outside of the U.S.," he said. "In addition, while we will continue to focus on technology firms, we're also looking to industries with detailed, multi-step sales models, such as insurance, financial services, franchisees and resellers, as potential customers."
In January 2015, TreeHouse reported that the company's total overall 2014 revenue grew 49% over 2013. The number of partners supported by Reseller View reached more than 160,000 worldwide at the end of 2014. TreeHouse expects the number of partners supported by its robust PRM solution to nearly double in 2015.