Written by Kim Ann Zimmermann, Managing Editor
Published in Data Management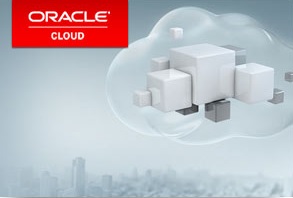 Oracle announced it is combining its BlueKai Audience Data Marketplace and other Oracle data services to create the Oracle Data Cloud, a platform designed to provide marketers with access to anonymous user-level data through a data-as-a-service (DaaS) model. With more than one billion profiles globally, Oracle Data Cloud gives organizations the ability to prospect at scale and deliver relevant ads and content across online, mobile, search, social and video.
"Oracle's launch of the Data Cloud is going to turn the idea of Big Data into a big deal for marketing," said David Lewis, CEO and Founder of DemandGen International, in an interview with Demand Gen Report. "Oracle DaaS will turn aspirations into applications."
Oracle DaaS for Marketing, available in a new subscription model, is positioned as a tool to provide marketers with access to anonymous user-level data across offline, online and mobile data sources.
The platform will provide ID and addressability mapping to link various customer attributes such as email, social handles, phone numbers, third-party cookies and mobile identifiers across channels to build a centralized profile. Additionally, Oracle DaaS for Marketing gives marketers access to Oracle's ecosystem of more than 300 data partners for online, mobile, search and social marketing.
Oracle DaaS for Social, now in limited availability, delivers categorization and enrichment of unstructured social and enterprise data, providing intelligence on customers, competitors and market trends.
"With the majority of buying research and transaction activity moving online, marketers have the ability to improve their targeting, segmentation and predictability by leveraging a 360-degree customer profile that incorporates explicit, implicit and inferred data attributes," Lewis said. "Oracle Data Cloud has the potential to provide easier access to the rich data sets marketers are seeking."
A long-term benefit for companies investing in data now is that organizations can be better positioned for the future to predict which prospects and customers are most valuable to them, noted Jon Russo, Founder and CEO of B2B Fusion Group. "Data is the competitive differentiator in organizations today and Oracle sees that based on this package announcement. High-growth companies use data to sell to new prospects, upsell existing clients or retain their base."
With easier access to vast data sets as a cloud-based service, marketing teams will be able to focus on leveraging the data for insights and applications. "Whether it's real-time targeting, remarketing, predictive lead scoring, social monitoring or other data-driven applications, the top marketers will employ data scientists and firms who have the knowhow and experience to operationalize these applications for them," Lewis explained.
Validating The Importance Of Data To Marketing Activities
B2B marketing data services providers, such as NetProspex and InsideView, noted that the Oracle Data Cloud validates the importance of data management and augmentation to a host of marketing activities.
"Oracle getting more serious about delivering data solutions," said Derek Slayton, CMO of NetProspex, in an interview with Demand Gen Report. "This aligns with our mission of helping B2B marketers get better at targeting right people and companies for their product and services. The industry is recognizing that company and contact data is central to the sales and marketing engine."
InsideView's CEO Umberto Milletti added: "We, like Oracle, believe the future of enterprise applications, like CRM systems, is in their ability to integrate data intelligence with workflow. It is a huge market opportunity, big enough to get Oracle's attention, and the attention of all the other major automation platform players."
While the initial focus of Oracle/BlueKai integration is likely to help B2C companies track anonymous consumers, the concepts extend to B2B, Milletti noted. "As Oracle extends its platform to be more relevant to B2B companies, information companies such InsideView are a source of signal to the BlueKai platform. Customers need to augment internal data with external intelligence to fully understand their market and customers."
Both companies currently have partnerships with Oracle. Slayton noted that NetProspex expects that relationship to continue and strengthen. For customers who haven't implemented Oracle Data Cloud, InsideView data intelligence capabilities are directly integrated into Oracle Fusion CRM and CRM On Demand, Milletti said.
Providing access to large amounts of data that's been pre-integrated and processed to some degree can potentially free up marketing resources, according to David M. Raab, Principal at Raab Associates. "That saves a lot of work that marketers would have done for themselves or purchased piecemeal from multiple sources. It's not quite an instant marketing database but gets pretty close."
Raab said the sources of the data that will reside in the Oracle Data Cloud are unclear at the moment. "One big question is the actual scope of information, compared with the types of data gathered by other vendors such as Lattice, Mintigo and InsideSales. Competitors would correctly point out that they analyze the data to figure out which elements are significant and to create composite items such as trends."
Lewis noted that firms such as Lattice and others may look to leverage the Oracle Data Cloud to enrich their own profiles and applications. "I would imagine Oracle's customers will span from enterprises looking to enrich their data to ISVs who want access to the data for building applications."
Unbundling data from SaaS applications can enhance users' ability to act on insights gleaned from external data sources, leading to more engaging and personalized customer experiences, explained Omar Tawakol, General Manager and Group Vice President at Oracle Data Cloud. "The Oracle Data Cloud brings together a best-in-class data platform with the world's largest data marketplace to drive smarter decisions for marketing and social, and it will eventually include other enterprise functions such as sales and service."