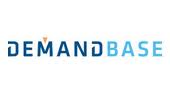 Demandbase, a provider of B2B marketing cloud solutions, announced the launch of Demandbase Accelerator, a solution designed to gather data from advertising and web site traffic and push it to the Salesforce1 Platform.
Announced at Dreamforce 2014, Demandbase Sales Accelerator is positioned to bridge the gap between marketing and sales teams — boosting overall alignment to increase overall sales effectiveness while also preventing waste in time and resources on accounts that will never buy.
"Our full-scale B2B marketing cloud solution, including our own programmatic advertising platform has been transformational for B2B marketers," said Chris Golec, CEO of Demandbase. "It has also significantly improved sales and marketing alignment at our customers' organizations. The next logical step for this alignment is giving the sales team access to that data in real-time on the platform they use most - Salesforce."
The solution — added to the Demandbase B2B Marketing Cloud — is also designed to analyze data to predict new opportunities, then notify sales reps of these opportunities to engage prospects in a relevant and timely manner. Demandbase also announced that a mobile app is currently in private beta, and is expected to be available sometime in Q1 2015.
"Sales Accelerator gives sales reps control of the data that proves buying intent and gives sales teams an advantage," said Peter Isaacson, CMO of Demandbase, in an interview with Demand Gen Report. "The mobile app will give users even more control, with access to data and requests at the palm of their hands."
The announcement comes after considerable growth within the organization. The company has seen triple-digit growth and has increased its workforce by more than 50% in 2014 — while also expanding its New York City headquarters and adding a new European cloud infrastructure. The company also states that its solutions process two billion transactions per month, double the amount of transactions it was processing six months ago.
The solution is available on the Salesforce AppExchange.