There's No "OR" In Marketing: Don't Choose Between ABM & Demand Gen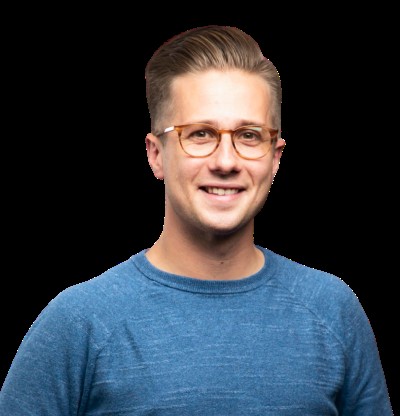 B2B ad spend in the U.S. is set to surpass $30 billion by 2023, with nearly half of those dollars going to digital. As the shift online accelerates, ABM has become synonymous with B2B advertising and morphed into an "all-the-time" mindset. But it's important to remember that while ABM strategies allow companies to connect or reconnect with target accounts, scaling and personalizing as they go, ABM is just one piece of the puzzle.
Marketers who solely focus on ABM may fail to understand three important points:
Coordination and alignment between sales and marketing is crucial;
Some deals are too small to take on an ABM approach; and
The price of running ABM programs adds up quickly.
Best Of Both Worlds
I'm not here to sell ABM short, because it is a beneficial way to engage accounts. It's also important to point out that a solely demand gen-focused approach isn't beneficial for a company either, because these leads tend not to convert to revenue. While some marketers have found the balance between utilizing demand gen tactics and ABM activities, others have failed to recognize the "and" instead of the "or" when focusing on marketing activities.
The reality is that there does not need to be a choice between demand generation and ABM; the best marketers use a combination of the two. In fact, a company should be running targeted demand gen programs for their ideal customer profile (ICP) even if they already have ABM programs in place.
ABM platforms aren't for everyone, so don't be afraid if your company has yet to get its feet wet in the ABM water. I've seen many companies rush into ABM and make mistakes as they try to expand into new markets, grow their team, promote their messaging and incorporate new technologies to support their growth. Some common pitfalls include thinking technology will solve all marketing problems, focusing too much on either demand gen or ABM and mixing up the intention of ABM and demand gen.
Learn When & Where To Use Demand Gen & ABM
I know some marketers may be thinking, "ABM gets me in front of my ideal customer, so why is ABM so bad?" ABM isn't bad, and I'm not saying you should never use it; instead, learn when and where to use it. ABM should only be used for a company's top-tier accounts and high-value deals.
By using ABM, a company can place its focus on the right accounts where wins are likely and provide a more personalized experience for buyers. Demand gen should be used for smaller deals because they require more volume, and the tactic enables companies to focus on educating the market on big macro changes and ensure no revenue is left on the table.
Where To Go From Here
If you're reading this article and realize you may be a marketer or part of a company that has an all-the-time mindset on ABM activities, here's what you need to do now:
Work with the sales team and ensure everyone is prioritizing the right accounts and agree that these are the accounts that should be prioritized and collaborate on the account selection process;
Look into how you are targeting tier-one accounts and understand what channels you are targeting and your contacts in those channels; and
Transform your target account list into an ICP and make sure it's focused on the opportunities that look the most promising, because you'll be able to target easier during demand gen campaigns.
If you're reading this article and realize you may be a marketer or part of a company that has an all-the-time mindset in demand gene campaigns, don't go all-in on ABM right away. Look into your accounts and find the ones where you have the strongest value prop and case studies. Then, pick the approach that makes the most sense for your company. ABM isn't one thing nor a one-size fits all solution — the more personalized it is, the more success you'll see.
Don't swing the pendulum too far when it comes to what marketing activities you use. Get it out of your head that there is an OR between ABM and demand gen. The best marketers find a way to utilize both successfully. Remember, it's never too late to start incorporating demand gen and ABM in your marketing activities.
---
Mark Huber is a B2B marketing leader, brand builder and copywriter. Since joining Metadata.io as the first Director of Growth, he's built a content marketing engine and redefined its overall brand, positioning and messaging. Prior to working at Metadata, he led demand generation and marketing operations at high-growth startups like Fast Radius, Uptake and Symbiont Group.