Value Selling Generates Sales Momentum In An Economic Downturn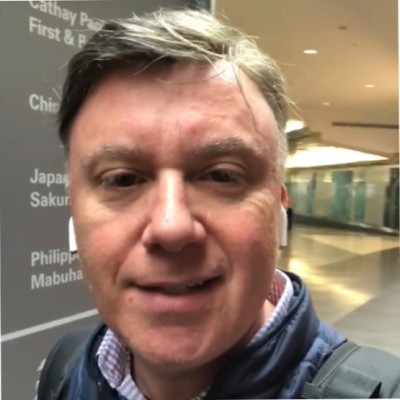 During turbulent economic times, SaaS customers want ROI security — and SaaS companies can deliver by proving their solution is essential to driving successful business outcomes.
Gone are the days when B2B sellers met with and sold to one business stakeholder; instead, modern B2B sellers must convince and sell their solution to an average of six decision-makers. And as budgets tighten and buying requirements and committees increase, it's become even more important to quantify value — via ROI, total cost of ownership and cost savings metrics — to create a sense of urgency and propel deals over the finish line.
C-level stakeholders and finance executives care less about product features and more about the business impact. So, how can salespeople deliver a message heard by multiple stakeholders, each with their own expectations and agenda?
Value selling is a lifesaver for businesses struggling to stay afloat amid an economic crisis.
The Power Of Value Selling
Sales teams can't eliminate every uncertainty, but they can cultivate deeper, more meaningful relationships with buyers. Value selling prioritizes communicating and quantifying the value of a company's services and products over features or product descriptions.
The entire premise of this sales technique is to deliver an exceptional customer experience by helping teams:
Use powerful storytelling to prove business value to buyers across the customer journey;
Estimate business value to gain top-down buy-in and overall C-suite alignment;
Lead more prescriptive, collaborative conversations with buyers, establishing trust from the presale stage and building customer confidence and empowerment throughout the buyer journey;
Better align solutions to buyer challenges by highlighting and addressing pain points;
Drive demand for products and services while identifying more qualified opportunities for sales reps and engaging early-stage prospects with more targeted content to accelerate sales cycles; and
Ease the renewal process by proving realized value generated by using the seller's products and services.
Real-Life Results Of Value-Based Selling
Value-based selling works in "real life" by quantifying business value in the context of the buyer's biggest challenges.
For example, data and AI company Databricks dramatically improved its win rate through value selling. The company pioneered the "data lake house" paradigm and recognized that to effectively prove ROI and value, the go-to-market (GTM) teams needed something better than complex spreadsheets that confused buyers. The company wanted an intuitive, user-friendly platform to launch sleek calculators that easily quantified value in the context of buyer challenges in a format sellers could easily deliver and buyers could easily understand.
To enable its GTM teams to quantify and communicate value at every touchpoint along the buyer's journey, Databricks created and scaled a value consulting practice supporting GTM activities with new and established customers. When sales reps leverage the new value toolset, they see the win rate jump from 8% to 55% — an astounding 587% increase in win rate.
How To Use Value-Based Selling
Value-based selling offers more benefits than solution selling and it's more vital than ever, especially within a global business community challenged by economic uncertainty.
Here are the four steps needed to leverage this strategy and improve sales performance:
1. Start with creating a storytelling outline.
The Challenge, Loss, Opportunity, Solution, Evidence (CLOSE) approach addresses skepticism and shows potential buyers solutions to their problems.
2. Align sales and marketing teams to deliver consistent value messaging to customers throughout their buyer journey.
You need to create sales content that incorporates buyer challenges and reinforces the need to take action. Impactful messaging and insights empower buyers with the information they need to convince other key stakeholders to trust your company and its solutions. Sellers can engage earlier and speak to the value of their product or service.
3. Use value selling tools to offer buyers an interactive, self-service, value-based content experience.
To help buyers navigate their journey, B2B companies should include interactive marketing tools on their website: Include information for buyer education, address common challenges and the cost of those challenges and show how your company's products solve those challenges.
4. Once prospects become leads, create a personalized, value-based presentation to communicate how your company's product best solves the buyer's challenges.
Introduce your solution's value, highlight how the pricing and product align and anchor the price firmly to the value you're providing.
With a value selling approach, the entire revenue team — including sales reps, marketing and customer success — become consultants that work with buyers rather than merely convincing them to commit to a large purchase without considering future needs.
Value-based selling strategies and tools help companies scale and thrive in uncertain market conditions. Companies leveraging value selling to effectively quantify and communicate value across the customer journey accelerate sales cycles, increase average order values and improve win rates.
---
Dan Sixsmith is the SVP of Value Enablement at Mediafly, a sales and revenue enablement platform. Sixsmith is an industry expert in value selling with a long history in marketing, sales and sales leadership positions for B2B technology companies in addition to creative service and digital marketing agencies. He joined Mediafly in 2018 with the acquisition of Alinean and currently leads Mediafly's Value360 solution working cross functionally to support revenue generation and customer retention.