Study: 86% Of Marketers Said They Will Own End-To-End Customer Experience By 2020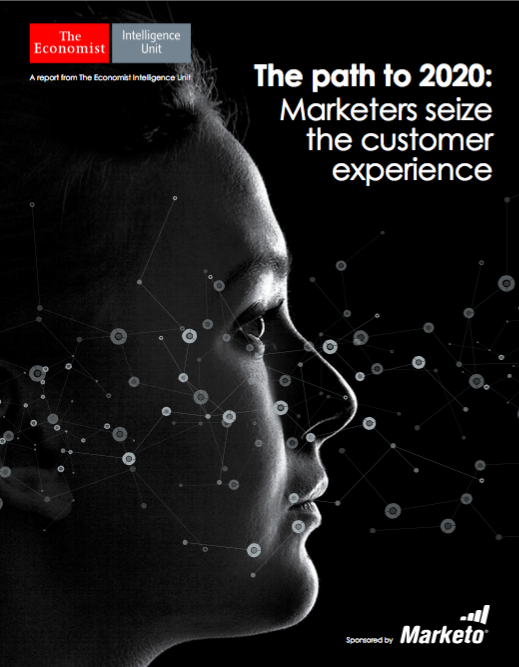 To better engage with prospective buyers, marketers need a holistic view of the customer journey to provide personalized, two-way conversations, according to research conducted by The Economist Intelligence Unit (EIU) on behalf of Marketo. The study shows that a majority (86%) of marketing executives believe they will own the complete, end-to-end customer experience by 2020.
The report, titled: "The Path To 2020: Marketers Seize The Customer Experience," surveyed roughly 500 CMOs and senior-level marketing executives globally to analyze how buyers are engaging with brands­—while also identifying how this engagement impacts marketing initiatives.
Respondents noted that over the next four years, technology will evolve to focus around mobile channels and finding better ways to personalize the customer experience. The study shows that more than half (59%) of marketing executives believe mobile devices and networks are the top technology trends that will have an impact on marketing initiatives by 2020. Personalization tools ranked as the second biggest trend; 45% of respondents said that technology will significantly impact their marketing.
The study also revealed that more personalized channels will grow in importance. Respondents noted that by 2020, the top channels for prospective buyers will be social media (63%), the Web (53%), mobile apps (47%) and mobile Web (46%).
Other findings from the report include:
Thirty-eight percent of respondents felt that predictive analytics will have a significant impact on marketing teams by 2020;
Results suggest that marketers will increasingly interact directly with their customers through technology and personalization vs. indirectly through media and advertising; and
Eighty-seven percent of marketers believe their departments will have a significant influence on business strategy by 2020, with 78% expecting to have the same influence over company technology decisions.
"Technology's rapid evolution allows customers to engage with brands across myriad new channels in real time, translating to billions of marketing-driven touch points," said Sanjay Dholakia, CMO of Marketo, in a statement. "It is essential that organizations maintain a singular, comprehensive view of their customers. This is the key to building enduring customer relationships and ultimately successful brands."