Crimson Hexagon Partners With Domo To Streamline Social Media Analysis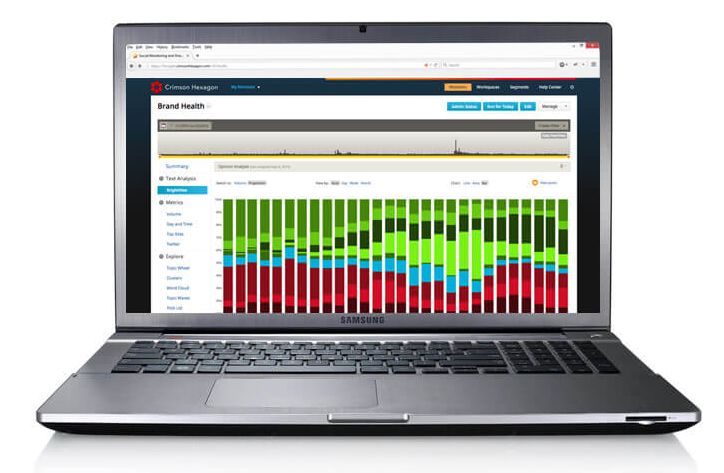 Crimson Hexagon, an enterprise social media analytics company, has announced an integration with the business optimization platform Domo. The companies said the partnership will enable users to analyze social media data alongside other business data, including sales, financial and website analytics — providing a holistic view of market opportunity.
The integration will help users analyze what customers say publicly on social media and how they act beyond that. Crimson Hexagon's connector adds social media insights into users' existing workflows on the Domo platform, according to the companies.
"Crimson Hexagon's integration with Domo gives enterprises another layer of analytics and insights to inform strategic business decision-making with real-time, actionable data from the world's largest focus group: social media," said Errol Apostolopoulos, SVP of Product at Crimson Hexagon, in a statement. "The partnership means deeper insights into their customers' opinions, behaviors and preferences."