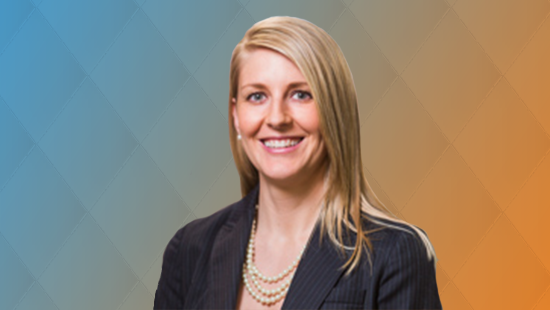 The more than 450 B2B marketers who will be gathering in Scottsdale, AZ next week for the Content2Conversion and Demand Gen Summit events will be getting something of a wake-up call from the top analysts presenting. Despite the increased investments in content marketing, there is still a considerable disconnect in creating messaging that is relevant and compelling to buyers.
"B2B organizations spend hundreds of thousands — if not millions — of dollars on content every year, both for content marketing and for 'traditional' marketing," said Erin Provey, Service Director for Strategic Communications Management at SiriusDecisions, who will be presenting the keynote session. "Our research shows that a whopping 60-70% of content is never used by anyone (sales reps, prospects, customers, etc.). Think about the waste that represents! Content marketers have the potential to optimize both process and quality, increasing the potential of that content to contribute value to the business."
In an interview with Demand Gen Report, Provey pointed out that many marketers are struggling to create content that is relevant and resonant among prospective buyers.
"B2B marketers get really caught up in content marketing as the use of cool new formats on cool new channels," Provey added. "But when the 'guts' of that content are irrelevant, that content's performance suffers."
Provey also noted that today's content marketers are continuously distracted with asset format and content delivery, instead of focusing on what message the content has to deliver to its target audience in order to create the desired engagement. "The mistake that we see mostly, though, is that content marketers do not struggle enough to increase the quality of their content."
While also highlighting several tools that are available to content marketers that can help enhance the quality of their content, Provey emphasized marketers should focus on how a structured content creation process can bring the right messaging to each new piece of content.
"It's easy to think about messaging as an art form, but it's not," Provey added. "There is a logic behind the art of messaging - a repeatable, sequential process that results in more consistent, high-quality (and relevant) messaging and content. My session, and this event, will help highlight that process."
Next-Gen Demand Gen Trends In Spotlight At The Demand Gen Summit
Buyer-centric content will also be a hot topic at the Demand Gen Summit, which is taking place alongside the Content2Conversion Conference. Carlos Hidalgo, CEO of ANNUITAS, will focus his session on how a bigger content marketing budget will not enhance content quality, and that B2B marketers need to align their content with their target audience to maximize the content's impact.
"[Content marketers] need to understand the content consumption patterns of their buyers and what is influencing their purchase, then develop and align content," said Hidalgo during a Q&A session with Demand Gen Report. "Simply spending more on content will not get you any closer to your buyer; it will just get you more content."
Tying content to the company's bottom line, as well as measuring its overall effectiveness, will also be a major talking point. Jim Lenskold, President of the Lenskold Group, will cover in his afternoon keynote session how Big Data plays a role in piecing together where content is making an impact — especially when it comes to company ROI.
"Content is not created for just one single outcome, but every tracking mechanism available wants to put that content on a single comparison point," said Lenskold in a recent video podcast with Marketing ID. "What we want to know is what content is engaged with early, what content is engaged during the middle/research phase and what content helps them go over the edge and make a purchase. The time is right, and the data is there now."
In the keynote session during the Demand Gen Summit, the current fluidity of the demand generation process will be analyzed by Jason Hekl, VP and Group Director at SiriusDecisions. Hekl emphasized marketers need to prepare themselves in order to adapt at the same rate that the demand generation process is changing.
"Marketers need the skills, the tools, the data and the insights to validate what works and challenge the status quo on what doesn't," said Hekl in a recent interview with Demand Gen Report. "They need to find new ways to break through and provide value to both their target audiences, and the sales constituency demand creators ultimately serve."
The Content2Conversion track will also host 10-minute Ignite sessions, with thought leaders from companies including Uberflip, LookBookHQ, Trapit, Idio and Vidyard. Topics covered will include:
Social amplification;
Leveraging video content;
Mobile-friendly content; and
Content for lead generation.
Click here to register for the B2B Content2Conversion Conference.
Click here to view the conference agenda.