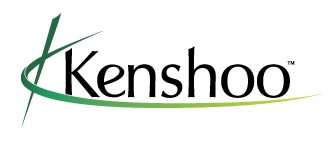 Kenshoo unveiled a prototype of its latest mobile application — Kenshoo Anywhere — which will enable users to view performance reports across various digital marketing assets and metrics.
Features/Functions
The mobile app will allow marketers to analyze campaign data, identify opportunities for optimization, and pool resources with team members. Kenshoo Anywhere provides reporting dashboards and alerting mechanisms for online advertising campaigns.
Competitive Positioning
Having quick, easy access to client campaign activity against goalsis necessary for marketers who need to monitor numerous campaigns at anytime and anywhere.
The solution also gives marketers a platform to help monitor pacing against goals from any location and instantly send reports and adjustments to their team.
Compatibility
The app is compatible with Apple iPhone devices.
Delivery/Pricing Models
Kenshoo Anywhere is now available to select marketers in limited beta release and will be accessible for all Kenshoo clients in Q2 2014.
Contact Information
Kenshoo (North American HQ)
22 4th Street, 14th Floor
San Francisco, CA 94103
1-877-536-7462
You can also reach Kenshoo through its contact page.