Demanding Views
Monday, 04 May 2009 10:47
By Carlos Vidal, Manager, Lead Generation Practice, SBI

Within the emerging Demand Generation discipline, much has been written about how to better manage leads. Respected industry practitioners have offered metrics for evaluating lead effectiveness which, if implemented, improve Marketing's ability to generate leads.

In this introductory article and in a series of follow-on articles, we will explore the idea that organizations can gain much more than mere lead generation by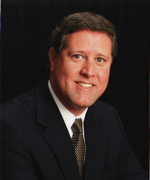 instituting a closed loop contact-to-contract lead measurement process and then acting decisively on the data stemming from this new approach.



Marketing Automation software analyzes which leads convert to prospects, when and how they do so, and what means are best to increase this 'conversion'. Marketing departments, enabled by these solutions, are tempted to claim victory since they can now create a steady stream of "sales ready" leads.  This amounts to solving all of half the problem. Getting to the other side of the equation, the Sales side, represents the major untapped source of value from efforts to improve lead generation and management.

A closed loop contact-to-contract measurement process enables Marketing to make decisions on lead development, nurturing, events, design, and campaigns based on whether they ultimately drive more revenue. This process combines Marketing and Sales data on costs, activities and results in a comprehensive view that includes data based on revenue and sales cycle length, lead-specific tracking data and prospect activity.

Ambiguity is removed.

With this information in hand, you can determine metrics such as the ones in the table below.



In the subsequent installments of this article series, we will address each area in detail and provide actionable metrics and suggestions to put this to use in your organization.  We will demonstrate how each metric, when optimized, influences the size and shape of the 'standard' sales funnel.
Taken together, this new contact-to-contract measurement approach allows Sales and Marketing to collaborate in a way that drives value for both departments.
Carlos is a Principal at Sales Benchmark Index (SBI), a strategic advisory firm that helps executives understand how well their sales forces are performing relative to peer group and World-Class levels.  SBI is differentiated through the use of empirical data -- a repository of over 11,200 companies, across 19 industries, 11 years of history and over 315 sales metrics.  Through SBI's sales benchmarking services a company can use comparative data to identify improvement opportunities available by leveraging best practices of World-Class companies.

 
blog comments powered by
Demanding Views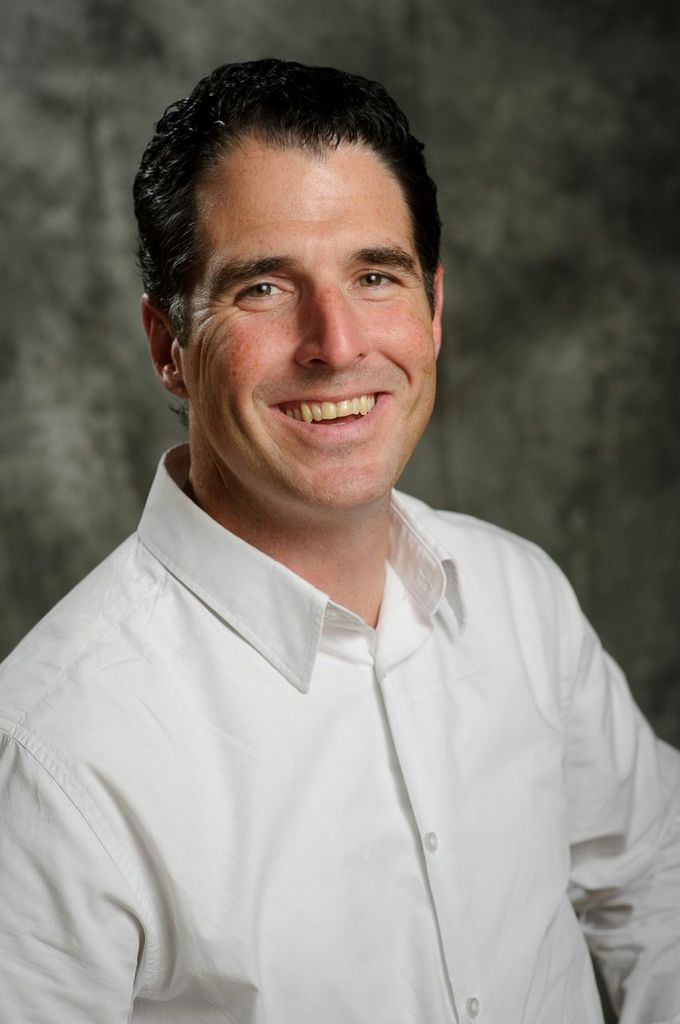 By Carlos Hidalgo, CEO and Principal, ANNUITAS

In 1996, Bill Gates penned the phrase "content is king." While I do not think he meant it in the context of B2B marketing, it has not stopped B2B marketers from using this as a rallying cry to do more in the name of content marketing. According to the CMI 2014 Content Marketing Benchmark Study, organizations are expected to create more content and spend more on content development this year than ever before, all in the name of content marketing.
So while B2B marketers serve the king that is known as content, the question that needs to be asked is: Does our audience, the B2B buyer, have the same king? The short answer is no. The reality is the king has been dethroned and content no longer rules the B2B universe. In looking at things from the B2B buyer's perspective, the new ruler is indeed relevance.
Read more...
Bulletin Board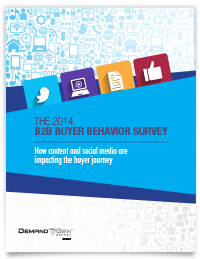 Demand Gen Report's 2014 B2B Buyer Behavior Survey provides insights into how B2B buyers make their decisions. Buyers are waiting longer to engage with sales, but they are more satisfied with the process than in years past. For an in-depth look at this research, download the report now!
Solution Spotlight

Tableau is a data visualization and analytics software that is designed to help marketers sort and organize the data that they collect daily.
Read more...
Follow Us
Industry Events
When: September 15 – 18, 2014
Where: Boston, MA
INBOUND's purpose is to provide the inspiration, education, and connections you need to transform your business. This September, we will host thousands of marketing and sales professionals from almost every industry imaginable and from all corners of the globe at the Boston Convention & Exhibition Center. In 2013, we had 5,500 attendees from 35 countries, and we're excited to be bigger than ever this year.
Read more...
When: October 8 – 10, 2014
Where: Boston, MA
Are you armed and ready to meet the marketing challenges of today, tomorrow, and beyond? With technology and the way we live changing rapidly, B2B marketers have so many options and tools that it can be overwhelming. At the 2014 B2B Marketing Forum we will have inspirational speakers presenting on the hottest, smartest topics—giving you the knowledge you need to thrive in 2014, 2015 and beyond. Get ready to bullet-proof your marketing for the future and come out a modern marketing rock star!
Read more...
When: October 13 – 16, 2014
Where: San Francisco, CA
Whether you're a company of five or a Fortune 500, you're going to learn a lot of innovative ways to improve your business at Dreamforce. With over 1,400 sessions and thousands of live solutions from the world's largest cloud ecosystem, Dreamforce has tailored content specific to your business size and type, for any role in your company.
Read more...