Demanding Views
Monday, 04 May 2009 10:47
By Carlos Vidal, Manager, Lead Generation Practice, SBI

Within the emerging Demand Generation discipline, much has been written about how to better manage leads. Respected industry practitioners have offered metrics for evaluating lead effectiveness which, if implemented, improve Marketing's ability to generate leads.

In this introductory article and in a series of follow-on articles, we will explore the idea that organizations can gain much more than mere lead generation by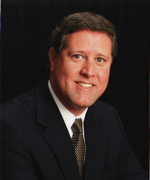 instituting a closed loop contact-to-contract lead measurement process and then acting decisively on the data stemming from this new approach.



Marketing Automation software analyzes which leads convert to prospects, when and how they do so, and what means are best to increase this 'conversion'. Marketing departments, enabled by these solutions, are tempted to claim victory since they can now create a steady stream of "sales ready" leads.  This amounts to solving all of half the problem. Getting to the other side of the equation, the Sales side, represents the major untapped source of value from efforts to improve lead generation and management.

A closed loop contact-to-contract measurement process enables Marketing to make decisions on lead development, nurturing, events, design, and campaigns based on whether they ultimately drive more revenue. This process combines Marketing and Sales data on costs, activities and results in a comprehensive view that includes data based on revenue and sales cycle length, lead-specific tracking data and prospect activity.

Ambiguity is removed.

With this information in hand, you can determine metrics such as the ones in the table below.



In the subsequent installments of this article series, we will address each area in detail and provide actionable metrics and suggestions to put this to use in your organization.  We will demonstrate how each metric, when optimized, influences the size and shape of the 'standard' sales funnel.
Taken together, this new contact-to-contract measurement approach allows Sales and Marketing to collaborate in a way that drives value for both departments.
Carlos is a Principal at Sales Benchmark Index (SBI), a strategic advisory firm that helps executives understand how well their sales forces are performing relative to peer group and World-Class levels.  SBI is differentiated through the use of empirical data -- a repository of over 11,200 companies, across 19 industries, 11 years of history and over 315 sales metrics.  Through SBI's sales benchmarking services a company can use comparative data to identify improvement opportunities available by leveraging best practices of World-Class companies.

 
blog comments powered by
Demanding Views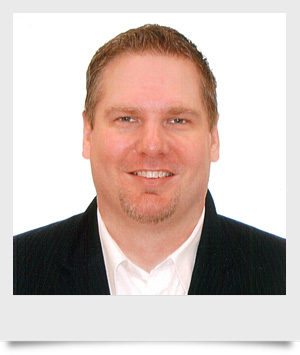 By Loren Padelford, EVP of Sales, Skura Corporation
Companies are now required to hone their sales and marketing efforts to the individual needs and interests of each prospect in order to provide positive customer experiences amid the cacophony of today's marketing-soaked landscape. After all, 81% of companies with strong customer experience competencies outperform their competition, according to Peppers & Rogers Group.
Getting the right content to the right people remains a challenge for B2B marketers, and yet, there are a number of best practices that can be applied to sales efforts and marketing content creation that, even if a prospect hasn't told you what their exact needs are, can improve your chances of delivering a responsive, and timely sales pitch that aligns with your prospect's needs.
Read more...
Bulletin Board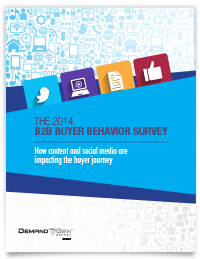 Demand Gen Report's 2014 B2B Buyer Behavior Survey provides insights into how B2B buyers make their decisions. Buyers are waiting longer to engage with sales, but they are more satisfied with the process than in years past. For an in-depth look at this research, download the report now!
Solution Spotlight

The KnowledgeTree content marketing app for Salesforce matches relevant content to leads and opportunities. The tool is designed to identify the most germane, current and effective content for each sales interaction with prospects.
Read more...
Follow Us
Industry Events
When: April 7 – 9, 2014
Where: San Francisco, CA
Join the Marketing Nation as over 3,500 of your peers, colleagues and thought leaders gather to celebrate Innovation in the Nation. Summit 2014 will provide an engaging experience to grow your expertise and network over two and a half days. Connect with ideas, marketers, and resources to help YOU achieve success faster!
Read more...
When: April 23 – 25, 2014
Where: Phoenix, AZ
#ICON14 is the eighth annual conference for small business, hosted by Infusionsoft. This 3-day event brings together the brightest minds in small business from around the world to learn, network and share best practices for success. The event provides everything from inspiring keynote speakers to hands-on Infusionsoft training, plus tips on lead generation, conversion and customer delight. Breakout sessions cover a range of topics like Infusionsoft product training, marketing strategy, social media, business management, automation, branding, copywriting, affiliate marketing and more.
Read more...
When: May 21 – 23, 2014
Where: Orlando, FL
The SiriusDecisions' annual Summit is a unique three-day conference where SiriusDecisions analysts and top sales and marketing leaders from Fortune 500 companies and major SMBs share how b-to-b organizations are solving critical issues that hinder predictable growth. Each year, the theme focuses on aspects of how sales and marketing can, and should, intersect.
Read more...