MOCCA President Jocelyn King Previews #B2BMX Panel With Top Marketing Ops Execs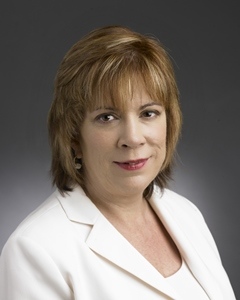 With reporting, insights and data emerging as critical competitive elements of B2B marketing strategy, the marketing operations role has increasingly been in the spotlight. During this year's Demand Gen Summit at the B2B Marketing Exchange, Jocelyn King will lead a panel of top marketing operations executives to explore key priorities and best practices for the role.
In her leadership as president of MOCCA, the Marketing Operations Cross Company Alliance professional association, King delivers innovations and best practices on operational excellence in marketing to its 9,500 members.
We caught up with King to get a preview of her session, as well as her expectations for the event overall.
B2BMX: What new realities are B2B marketers facing, and how have you noticed it impact the marketing operations role in particular?
Jocelyn King: As president of MOCCA, I've spoken to dozens of B2B CMOs and marketing operations leaders recently and three trends stand out for 2018:
Future-proofing marketing organizations by readying for AI and machine learning transitions and business transformation;
Strategic planning and metrics alignment across key stakeholders in Sales, Finance, IT and Partnerships is as important as ever; and
Improved efficiencies in the marketing operation to free up people and budget resources for continuous change management, technology research and pilot program development
B2BMX: How does your session topic impact the above realities, and what advice would you give marketers who are just beginning to learn more about it?
King: Excellent marketing operations as a role or as an area of responsibility under another title is critical to marketing departments today to ensure marketing ROI is measured and the value is communicated within their organizations.
B2BMX: What real actionable takeaways can attendees expect from your session at B2BMX?
King: Our panel will offer insights and best practices so that attendees leave with at least two to three takeaways to jumpstart their programs when they return to their office.
B2BMX: What are you looking forward to the most about the B2B Marketing Exchange?
King: Networking and learning from so many great practitioners and thought leaders in B2B marketing, operations and revenue-generation. These events are so important for catching up with familiar faces and friends, as well as meeting new ones!