More than 1,200 B2B marketing experts and practitioners packed into the Hyatt Regency Resort and Spa in Scottsdale, Ariz. for the 2019 B2B Marketing Exchange. The three-day event, held February 24-26, included over 60 sessions, workshops and case studies designed to helped attendees see B2B marketing through a new lens.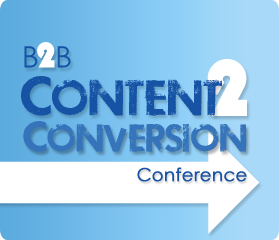 Demand Gen Report announced this week that a diverse group of B2B content marketing industry leaders will share their expertise as featured speakers at their second annual Content2Conversion Conference, to be held April 22-23, 2013 at the Times Center in New York City.
Convent2Conversion is the only event of its kind solely dedicated to addressing the content and demand gen needs of B2B marketers. The event will focus on empowering marketers with strategies for mapping, developing and using content marketing to nurture buyer relationships and improve conversions.