5 Steps To Strategic Partnering In 2018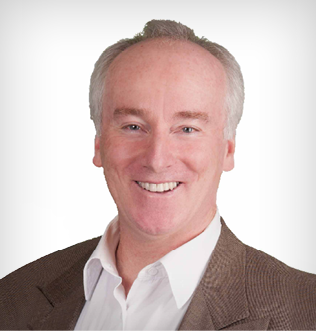 I don't have time or resources to invest in partnerships that exchange kind words and tchotchkes but produce precious few business deals. Below are five proven steps to build a thriving technology/service partner network to advance your business.
Step 1: "Where's the beef?"
If there is no symbiotic relationship that ultimately benefits your shared target markets, don't waste your time partnering. It is not enough you both target some of the same people or companies. The ROI from your investments in joint marketing and development will be measured by perceived customer value stemming from the partnership and their resulting increase in purchases from you and your partner. So, step one is to define a customer value proposition that arises from your partnership. Talk with your mutual customers to see if they share your sentiments.
Step 2: Limit the number of partners you are going to truly partner with in 2018
Fine, you can slap 100 or more partner logos on your website as a sign you play nice with those related products and services, but your marketing plan for 2018 should only list the relationships with those you actually plan to engage. Obviously, your list should be prioritized based on the expected customer value to be derived from the relationship and the business impact for your firm.
Step 3: Agree with your partner on the nature of the relationship in 2018
Here are several of the most common:
Acknowledged partners, with no formal sales relationship, no development relationship, but perhaps joint marketing.
Referring partners with potential for referral incentives.
Integrated products/services partner with capabilities and training specific to each partner's offerings.
Resellers with defined revenue structures.
Step 4: Plan the investments you need to make to produce customer perceived value
This includes:
Training on each other's products/service offerings;
Integrations between products/services; and
Joint marketing and content development efforts.
Step 5: Determine how you will measure ROI from those investments
How will you measure incremental sales that result from the partnership? Set your revenue goal for the partnership. Is the marginal return for investing in this relationship better than investing in a new sales rep or engineering? It needs to be.
As B2B marketers plan for 2018and contemplate the 5000+ products and services in the marketing technology landscape, we must determine which partners make the most sense. The ultimate question to ask: How will this partnership benefit my business and customers?
Some partnerships like Marketo and Oracle Marketing Cloud are obvious choices for my firm. But since I can only invest in 30 or fewer partners, I must follow a disciplined approach in evaluating other contenders.My advice: Always begin with step one.The relationship really starts when the first mutual customer signs up.
---
Kevin Joyce is CMO and VP of Strategy for The Pedowitz Group, an award-winning Revenue Marketing agency founded in 2007.